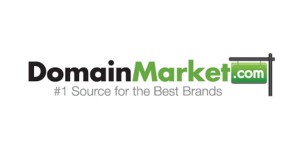 Mike Mann reported 8 of his domain name sales in February 2022 for a total of $299,940. Reported prices started at $500 and went up to $200,000.
Mike sold 8 .com domains. The average reported domain sales price was $37,493.
If you want to further understand Mike Mann's pricing and sell-through rates read here: A few important details on Mike Mann's domain sales
A few months back Mike Mann dropped about 50,000 domains from his 350,000 (about 14%) and now has 300,000 domains in his portfolio.
Mike Mann wrote an EPIC comment on my post about him dropping 50,000 domains. The comment covers several different subjects including buying and selling domain names.
To get some context you should first read these 3 posts before reading Mike Mann's comment.
Here is a look at some of Mike Mann's domain sales with domains AND prices.
Domain name sales:
JewManGroup.com $500.
LaMaisonDuWhisky.com $24,888.
ModernAlly.com $19,888.
MetaFlora.com $14,888.
Dorsia.com $200,000.
AltRoots.com $14,888.
IndustrialGate.com $15,000.
BattleOfKingdoms.com $9,888.
If you feel the need to say something about Mike's sales being fake or whatever then first read this: "Casting a doubt on all domain name sales".
More info
Mike Mann is the owner of DomainMarket.com that offers more than 350,000 300,000 premium domain names for sale. Mike sells more domains as he is only reporting what he wants to report. Yes, his overall sales average is below $5,000 so the reported average means that there were quite a few not reported sales for less than $5,000.
I hope there is not someone that thinks that these are all the domains that Mike sold this month. These are just the domains that he chose to report. Also he is purchasing hundreds of domains each month yet he reports only 1 or 2 or not at all. If people were selling only what they were reporting then I wouldn't have any sales this year!
(One thing to remember is that Mike Mann needs to sell about $2.5+ million worth of domains per year to break even and that he is NOT a flipper. The average holding time for his sold domains is usually more than 5 years.)
Here are all the Mike Mann's sold domain name reports published on OnlineDomain.com since 2016:
January 2022
December 2021
November 2021
October 2021
September 2021
August 2021
July 2021
June 2021
May 2021
April 2021
March 2021
February 2021
January 2021
December 2020
November 2020
October 2020
September 2020
August 2020
July 2020
June 2020
May 2020
April 2020
March 2020
February 2020
January 2020
December 2019
November 2019
October 2019
September 2019
August 2019
July 2019
June 2019
May 2019
April 2019
March 2019
February 2019
January 2019
December 2018
November 2018
October 2018
September 2018
August 2018
July 2018
June 2018
May 2018
April 2018
March 2018
February 2018
January 2018
December 2017
November 2017
October 2017
September 2017
August 2017
July 2017
June 2017
May 2017
April 2017
March 2017
February 2017
January 2017
December 2016
November 2016
October 2016
September 2016
August 2016
July 2016
May 2016
April 2016