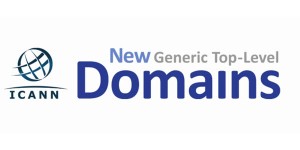 This is a post were anyone can post the best New gTLD domain name that they have bought so far. Their subjective favorite purchase.
It has been about 2 months since the first New gTLD domain names came out from Donuts. So far more there have been more than 400,000 domain name registrations across more than 50 New gTLD strings that are on the general availability stage.
I was running a poll where I ask blog visitors "Why are you buying New gTLD domains?". The poll has been running for a few weeks now and about 40% of the voters state that they don't buy New gTLD domain names. I guess this post only applies to the other 60% that does register these domains.
The domainers have spoken: 66% Of Domainers Are Buying New gTLD Domain Names. The poll had over 500 votes.
This is the latest New gTLD poll:
[cardoza_wp_poll id=7]
I only ask you that you post just 1 New gTLD domain name. What you think that is your best one. If you can please post if the domain name has a premium renewal or not and why you think the domain name is good.
My submission is a .domains New gTLD because I am an end user when it comes to the .domains New gTLD:
generic.domains (not premium)