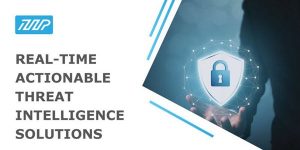 Threat Intelligence Platform announced a new domain threat investigation tool.
The new tool takes into consideration a lot of data components such as:
Domains' Infrastructure Analysis
– IP address
– Web servers
– Mail servers
– Name servers
– Sub-domains
– Geo IP Location
– Sub-network Info
Website analysis
SSL Certificates Chain
SSL Configuration Analysis
Domain Malware Detection
Connected Domains
Whois record
Domain Reputation Scoring
Here are some key points from the announcement:
Our Cyber Threat Intelligence Solutions help organizations aggregate, correlate, and analyze threat data from multiple sources in real time to support defensive actions. It can be a great asset to security analysts for security planning, monitoring, and detection, incident response, threat discovery and threat assessment.
Threat Intelligence API
Integrate Threat Intelligence API into your system & get an in-depth perspective on the target hosts and the infrastructure behind them for crucial threat detection. API automation will save your team time and help in making informed decisions on their security operations & strategy.
Threat Intelligence Platform
Threat Intelligence Platform aggregates and correlates various sources of data in a single view, and includes powerful contextualized intelligence, driving better efficiency and security. The online platform analytics enables security analysts to quickly investigate and raise red flags on suspicious traffic.
The table below presents several common indicators of compromise that can be identified with Threat Intelligence Solutions: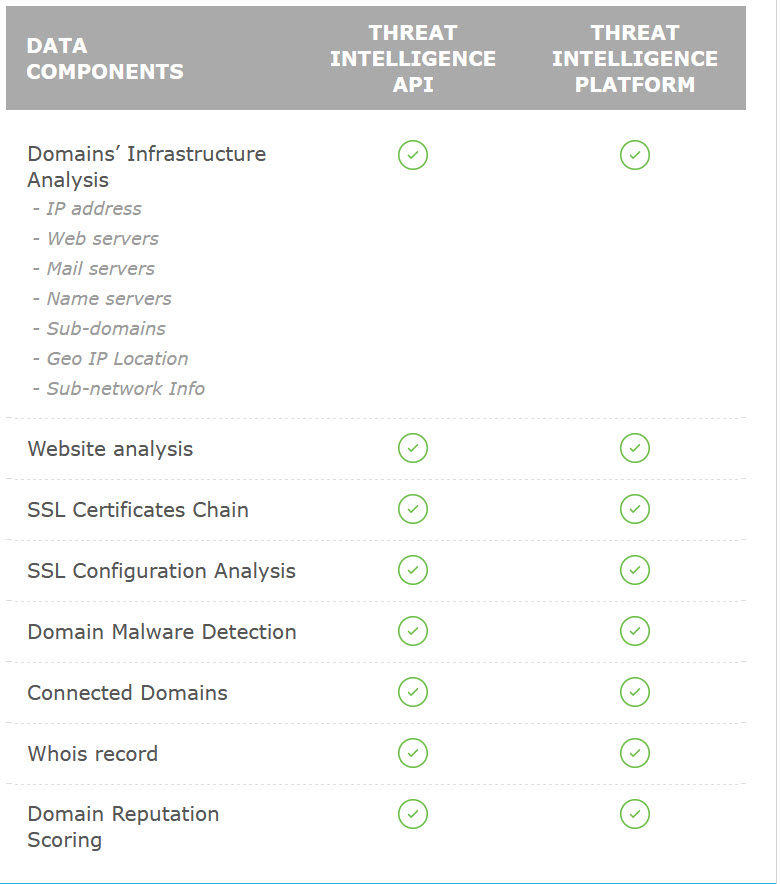 Threat Intelligence Solutions can be a building block in your toolkit for threat detection. And to assure that you get the most accurate & reliable intelligence, we have partnered with Whoisxmlapi, a leading domain Whois, IP and DNS data provider.
(Disclosure: Ι believe that Threat Intelligence Platform is a partner of Domain Agents that is a sponsor of this blog. This post was not commissioned by a sponsor.)