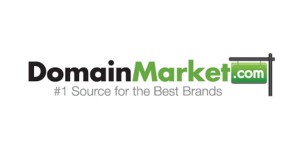 Mike Mann reported that he had his best month ever selling domain names. He reported selling 27 domain names in March for a total of $233,540. Mike had 7 5-figure sales.
Mike Mann said: "Ive been selling domains for 20 years. This is the best month yet."
Highest reported sale was HealingHolidays.com that sold for $20k. The average price was $8,650 and the median was $8,000. That is substantially higher to some stats he posted in January.
He probably sold more domains as he is not reporting all his sales.
Mike Mann is the owner of DomainMarket.com that offers more than 260,000 premium domain names for sale.
Here is a look at some of Mike Mann's domain acquisitions and sales from March 2017.
Domain name sales:
AKFX.com  $17000. Purchased 3.30.2012 $84
HealingHolidays.com  $20,000. Purchased 10/15/11 $74
TidyCleaning.com  $7000. Purch. 4.29.11 $70
HelpASisterOut.com  $1600
MichelleMason.com  $13,000. Purchased 4/24/11 $70
IPRad.com  for $8000. Purch 12/19/13 $7.50
CaribouCabin.com  $5000 Purch 3/2/11 $7
SinAliento.com  $15,000. Acqu 6.26.2012 $7
PropertyPhotos.com  $15000. Purch. 3.12.07 $1000
fintechnology.com  $5000. Purch 4.30.10 $7
CoverageComparison.com  $4800. Purch. 8/1/13 $300
IntrinsicValuation.com  is the $1888 I just sold it for, not the $20 I bought if for on 1/26/17.
GlobalBusinessForum.com  $9,888. Purchased 6/13/2011 $7
ukcannabis.com  $6000. Purchased 12/6/11 $7
FLInvestments.com  $2888. Purch 12/4/09 $7
CrowdFarming.com  $7900. Purch 5/16/11 $7
StudentLeadership.org  $8500. Purchased 7/31/11 $350
HeliFotos.com  $4800. Purch 8/7/09 $7
ahr.org  $16,000. Purch 4/14/09 $787
BeerBear.com  $4000. Purch 8/14/11 $9
AlwaysATreat.com  $9888 Purch 7.4.10 $7
EnterStageLeft.com  $6000. Purchased 1/25/10 $7
UniversityOfSuccess.com  $7500, purchased 6/20/16 $70
ShantiYogaStudio.com  $10,500. Purch 10/30/11 $7
ChelseaRose.com  $8500. Purch. 2.17.11 $70
YourRentalCar.com  $8000. Purch 6/17/10 $7.
Nanonets.com  $9888. Purch. 11.9.08 $70
Domain name purchases:
LuluMelon.com  $10
DoJew.com  $10
insurerance.com  $20
Purchased GrandesOrgues.com
MillionsOfMilf.com  $8
(One thing to remember is that Mike Mann needs to sell about $2.5 million worth of domains per year to break even and that he is NOT a flipper. The average holding time for his sold domains is usually more than 5 years.)
Here is a couple of interesting comments that Mike did on Facebook:
"The domains lve been selling appear expensive to the untrained eye but in fact are incredible investments, too cheap. Most likely I could have got double if I held out and negotiated more, started higher."
"Even while .Com is king, Cash is kinger"
"Perfect time to agree .Com is going up in value (not down like gtlds to <$0)"
"Im intending on taking all the best .Com from the domain auctions forever at a fair price, unless you intend on overpaying you can go home."
"I have better info and can sell the domains faster at a higher price, so if you beat me on an auction you paid too much."
"Using slick new software and 1000s of hours, I'm doing a massive asset revaluation to properly reflect the current fair value of 250,000 super premium .Com domains, which have old prices or no prices at all. The old retail value was around $1B and when I'm done appraising I expect it to be around $1.5B. For you 1.4."
Mike Mann explained his crowdpricing domain appraisal system that will have 4 appraisers here.
Check out Mike Mann's most trafficked domain names including Bali.com, Tasty.com and office.co.
Here are all the Mike Mann's sold domain name reports published on OnlineDomain.com in 2016 and 2017:
February 2017
January 2017
December 2016
November 2016
October 2016
September 2016
August 2016
July 2016
May 2016
April 2016