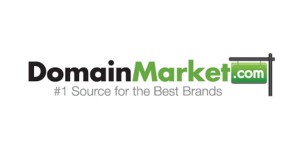 Mike Mann shared the most trafficked domain names from his large collection.
These 28 names (seen below) average about 2000 visitors per day while the top ones have about 10,000 visitors per day. The list has 27 .com domains and 1 .co name (office.co).
Mike Mann is not displaying ads on his domain names (probably to avoid any legal issues and also to focus on sales) so he not earning any income from this traffic.
So now he is looking at some ways to make some money of these: "These domains each have enormous natural visitor traffic for whatever reasons, our highest, but we need profitable applications to convert them to $$$ Not clear what?"
The list includes generic terms and geos like Tasty.com, Mali.com and HappyBirthday.com. Some of the names don't make sense at first glance and probably get traffic because of similar domain names that are developed.
These are the stats that Mike posted on Facebook in January 15, 2017:
Updated DomainMarket.com stats:
Domains available for sale: 269,013
Domain price average: $12,539
[Last 30] Sales average: $2,598
[Last 30] New users: 1,777,725
Here is the list of Mike Mann's domains with the most traffic:
TempleSongs.com
Timbo.com
CenturyBuilder.com
Tasty.com
SunIndia.com
Kirakos.com
Obey.com
ArrayServices.com
CulturalProgramme.com
LocalPharma.com
HappyBirthday.com
TruckersUnlimited.com
ThreatMatrix.com
DiscountsCentral.com
Office.co
ChaosGang.com
MusicMobster.com
PresidentDebates.com
GodsPride.com
HygeiaAyurveda.com
TurkishShows.com
scienceuniv.com
obstaclecourseracing.com
DeemedUniversities.com
Mali.com
PoliticalInnovations.com
NewWorldInvestment.com
NauticalGamer.com
Mike Mann is the owner of DomainMarket.com that offers about 270,000 premium domain names for sale.
Mike Mann announced last week a new domain brokerage that will allow people to sell their domains on DomainMarket.com.
Here are all the Mike Mann's sold domain name reports published on OnlineDomain.com in the past year:
January 2017
December 2016
November 2016
October 2016
September 2016
August 2016
July 2016
May 2016
April 2016