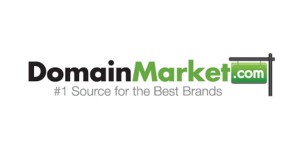 Mike Mann made 2 comments that combined offered a glimpse at his domain name business: how much he is grossing per year and how many domains he is selling.
Mike Mann is the owner of DomainMarket.com that offers more than 250,000 premium domain names for sale. Mike shares some of his sales and purchases on social media. Here is the latest domain name report.
First he said that the average premium domain sales price at Domain Market.com is now at $2,600. Average has doubled since last year.
That on itself doesn't say much about sales volume but then he make comment that might have gone unnoticed.
He said "I did half that on my private little market" commenting on a post saying that Namejet sold $725k worth of domains in November 2016.
So he did about $362,500 is sales in November and $4.35 million in the past year. (of course all these numbers are all estimates and not exact or scientific)
If you divide $4.35 million by $2,600 then you get about 1,673 domains per year or 139 domains per month.
So Mike Mann's portfolio annual turnaround is less than 1% at about 0.0067.
It is always good to see what the annual turnaround of a large portfolio as this is as close as one can get to understanding the secondary market of the domain name industry.
Finally, these numbers mean that Mike Mann makes about $2.35 million from domain name sales (if you take out $2 million for domain renewals on 250,000 names) minus of course all other expenses.
Some people think that Mike is not selling enough domains to cover his renewals. I find it a bit odd that people think that. Why would he lie, keep renewing all these domains and keep losing money? Just to seem like a big shot on twitter and fool a few domainers? I don't get it. And what money is he supposed to be losing? The money he made from selling BuyDomains.com? The business he built and sold because he was so good at buying and selling domain names? Come on people…