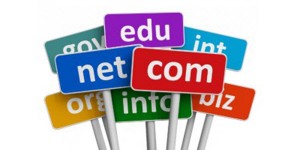 Mike Mann said on Facebook that the average premium domain sale prices have doubled in the last 18 months. Appraised values have doubled as well.
Mike Mann is the owner of DomainMarket.com that offers more than 250,000 premium domain names for sale.
This is what he said on his Facebook account:
Average premium domain sales price at our market has doubled in the last 18 months like Moore's law, from around $1300 to around $2600, and appraised values have gone from around $4000 to around $8000 in same period.
Mike shares some of his sales in his Facebook and Twitter accounts. Here is my latest report on Mike's reported sales. The average domain sales price from the reported sales in November was $6,417. Of course these are only the sales that Mike wants to report and not all his sales.
He also made a comment about the cost of domain name replacement inventory.
average cost and cost of replacement inventory is very low
So it seems that Mike Mann is seeing prices going up in the domain name market and the since the replacement cost is still low the industry has room to grow.
Personally I almost never sell domains to end users for less than $1,500 no matter how bad a domain name is. That is because of the cost of the transaction (escrow fees, transfers fees, bank fee, accounting fees, etc.) and the cost of my time. And also because we as an industry must keep prices up. Selling aged domains for less than $1,000 is almost an insult to what we do.
My average sales price is higher than $2,600, more like $5,000+, but I don't have the same volume of sales as Mike and certainly I don't have the same renewals to pay every year.