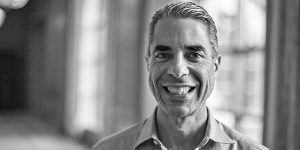 Mike Mann said on Twitter that he is about to move his 300,000 domain names from Tucows to GoDaddy.
Mike Mann operates the DomainMarket.com marketplace.
Not sure what triggered his decision but it might be price related:
"Moving our 300K growing registration collection to godaddy unless better deal exists"
I would never do a registrar move based in pricing alone but it is certainly a factor. Security, control panel features, free privacy and pricing is a good start when choosing a registrar.
When I was starting with domaining in 2002 I was using several registrars but most of my domains were at Enom. Then I moved to Moniker like many the domainers did back in the day but had few domains when I first started there. Then I moved to Fabulous before the whole Moniker disaster happened in late 2014. Now I am finishing my move to Epik. So in 15 years I have made 2 big moves.
I have never used GoDaddy as a main or a secondary registrar because mainly of the bad control panel and their inconsistent and full of bugs accounting system.
Of course I am using a few other registrars like Dynadot, Namesilo and Uniregistry as secondary registrars. If you know a good and cheap registrar that supports many (if not all) New gTLDs please let me know. I am currently looking to replace Uniregistry.