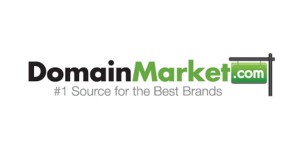 Mike Mann is sharing his domain sales all the time but he doesn't say the venue these domain names are sold.
It appears that many of his sales are occurring on the GoDaddy platform. When I posted 13 of Mike Mann's sales from June Brian Kleiner from GoDaddy made a comment revealing that 10 of these 13 domains were sold at GoDaddy. The sales were either sold at BIN prices or were the result of seller/buyer negotiations.
This is quire remarkable considering that the domain names are not parked with GoDaddy but point to DomainMarket.com. I would assume that the other sales are made at the DomainMarket.com, Mike Mann's marketplace but can't be sure.
Also Mike Mann said on Facebook that the average domain name sale prices keep rising at his marketplace at DomainMarket.com. Average price is currently at $3,541 while the average appraised domain list price is $14,221.
Keep in mind that Mike Mann removed Buy-It-Now (BIN) prices from 150,000 .com domains on his marketplace last month. It is not clear if this removal of the BIN prices helped the average prices go up as he has said that prices have been going up for almost 2 years now.
Back in December 2016 he had said that average prices were up from around $1300 to around $2600. In May 2017 he said that average had gone up to $3,200 because of these reasons:
deleting bad domains
acquiring more great ones
gtlds failing as a competing investment
mostly due to our new landing page verbiage
Mike also talked about his competitors (most likely also talking about GoDaddy and its new appraisal system and Sedo).
Mike is the owner of DomainMarket.com that currently offers 288,836 domain names for sale. You can download the complete domain name list here.
Here is what he said on Facebook:
"My 'competitors', who are big domain companies, have no idea how to appraise premium .Com domains, and don't care to learn. Most likely they make more taking a 20% commission selling my names than they would owning it themselves, since their apps generally appraise every decent name between $2000-$3000, so their commission on my names sold, which are usually at least 5 times higher than their bad 'appraisals', gives them more profit per sale, and no risk of owning worthless names they'd have to renew or otherwise organize and manage."
"I have the world's only large, properly appraised super premium .Com domain collection, which means anyone building appraisal apps or any sort of MLS listing service can use my names and prices as a constant to check their apps and work. If their apps and people get relatively close to my appraised prices it works, and if they are always far off they dont work. One could look at old sold comps databases too, but the industry sells at perpetually lowball prices which are often set by amateurs, and scooped up by wholesaler sharks, so those old deals don't represent today's FMV by a mile; today's sale prices for us are more than double historical and list prices at least quadruple, so that old data is less valuable than our new appraised database at DomainMarket.com."
"$14,221 is avg. appraised domain list price at DomainMarket.com. Average sales price is $3541. Total number of domains for sale currently 288,836. It's not that they are being heavily discounted, it's that people are just buying low end names most often, that they can afford. The high end are better investments and negotiable deals, on ice, waiting for genius buyers to use them."
You can also see a video Mike Mann posted talking about .com, .net, .org, .co and New gTLD values here.