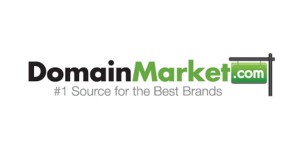 Mike Mann announced on Facebook that he has removed Buy-It-Now (BIN) prices from 150,000 .com domains on his marketplace.
"I removed the prices from 150,000 premium .Com domains which is lowering sales significantly, but generating huge numbers of price requests; ie, a big pipeline. The price quotes and sales prices are going way up on average and we are adding about 200 new domains per day; so the sales slope should rise precipitously soon."
"start high, discounting if any is based on details"
"BIN creates faster conversion, so more short term cashflow, which everyone needs"
150k domains is quite a high percentage of all domains owned by Mike Mann. Mike is the owner of DomainMarket.com that offers more than 270,000 premium domain names for sale. This seems like a very big shift away from BIN prices. Just a few days ago I spoke to some other domainer that was a BIN only guy. He has also shifted most of his domains from BIN to make offer.
Niko Younts asked if some companies get a sticker shock from BIN prices and the seller never gets to know someone was interested. Mike replied:
"if its BIN they think its real and they are not being cheated, if its a "custom" price they think its a scam"
"also with BIN it dilutes their brand more, they need to get rid of it, and makes them paranoid they are about to be scooped"
"Mike how many people a day hit your folio ? I'd be curious how many of those convert to buying and then without BIN pricing how many of those convert to inquiries. I'd think with an inquiry vs BIN you could convert a higher percentage of sales overall. As an example, if you have a name with a BIN of $10k and I have 1k budget, I walk away and never use your service or give you my 1k but if I see that I can ask or offer 1k and you say "no this is 10k" but here are some 1k options, you'll make some more sales. What you think ?"
Mike replied:
"well overall that may raise the sales price average a bit but with more sell through faster via BIN its better overall. Also we dont have a staff to do all the follow up and negotiations."
Mike finally said that:
"Lots of people are getting upset that the legacy premium domains they need had their old prices removed, and are much more expensive now. All I can suggest is they hurry up and catch the rocketship before they are even more hosed."
This is an important shift for an inventory as big as Mike Mann's and I am really interested to see what the results are going to be.