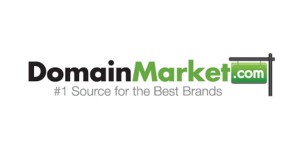 More details about the new Mike Mann premium .com domain name brokerage are coming out.
Mike Mann made an announcement that he plans to allow people to sell their domain names on his domain name aftermarket at DomainMarket.com.
He plans to have the software to accept domains in 30 days and he wants to have control on what domains are being sold on his platform and how much they being sold for.
Here is what we know so far:
The domain names must be .com (may expand with .co and .org)
The domains must be pointing to the DomainMarket.com
Your landing page at the DM brokerage will look just like Mike's landing page and with same words (see image below).
Mike Mann will approve all names
Domains must be priced and prices must be approved my Mike Mann himself
The new brokerage will only offer .com domains priced above $10,000 initially.
The brokerage commission fee will be just 5%
Domains will be sold using the DomainMarket.com commerce platform
Length of contract is not yet known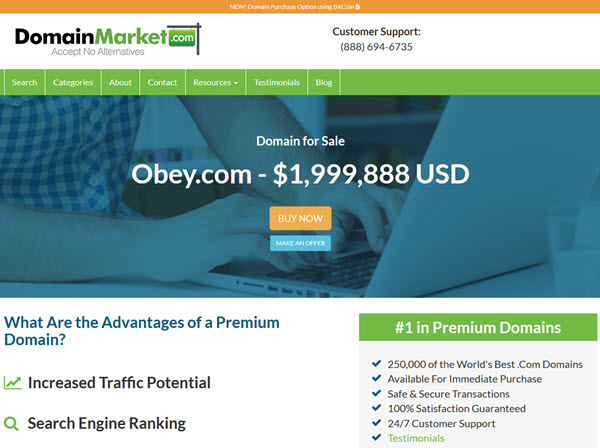 Here are a few more of Mike's comments:
"My domain brokerage competitors web sites are predominantly filled with domains that have a 0% turnover and no valid appraisal, clutter, therefore leaving DomainMarket.com to eventually exclusively control the real premium domain market. Conversely, DomainMarket.com names are great, appraised, fairly priced, .Coms, ready to build permanent world class brands. Great domains resell at around 2% per year, so crappy ones like gTLDs are around 0%"
"As I mentioned DomainMarket.com will open a domain brokerage asap, which will have very strict rules and be very automated, with very low fees and high quality services. Only .Com is Rule 1 (may expand with .co and .org). Rule 2 is must have a good appraisal or price range meeting our standards. Rule 3 is it has to point to our landing pages. Rule 4 is it uses our commerce platform. Rule 5 is length of contract. That's it, then you get the best at the lowest fees."
"I wanted to retire but since that's never going to happen instead I will school everyone how to dominate the premium domain industry, SEO/Web industry for SEO.com and VOIP/ app/ API cloud with Phone.com. Another way to put it: Retire me or I'm going to take your customers."
"You may recall I am appraising and pricing 250,000 .Com domains that were generally purchased long ago, leveraging our slick new software, but still takes a year. In any event I assumed I would find a lot that appraise to $0 and would be deleted, but I am thrilled and blown away to find the exact opposite, insane high value buried for a decade that nobody including me noticed, now need to figure out how to market and sell them! (jptm)"
"I dont even consider the purchase price, just what its worth today. I am trying to be precise because if too expensive get paid $0 and if too low hosing self."
Mike Mann and the DomainMarket.com
Mike Mann is the owner of DomainMarket.com that offers about 270,000 premium domain names for sale.
These are the stats that Mike posted on Facebook in January 15, 2017:
Updated DomainMarket.com stats:
Domains available for sale: 269,013
Domain price average: $12,539
[Last 30] Sales average: $2,598
[Last 30] New users: 1,777,725
Here are all the Mike Mann's sold domain name reports published on OnlineDomain.com in 2016:
December 2016
November 2016
October 2016
September 2016
August 2016
July 2016
May 2016
April 2016