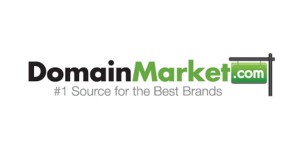 Here is a look at some of Mike Mann's domain acquisitions and sales from February 2017. February was as busy as January. There were 14 reported domain sales by Mike Mann in February worth a total of about $175k.
Highest reported sale was RiseUp.org that sold for $75k.
Mike Mann also revealed that he used to own the domain name LaLaLand.com (the movie that didn't win this year's Best Picture Oscar!) but sold it:
"Speaking of speculating in movie titles, I used to own LaLaLand.com, but sold. That would have been the case study of buying something for $10 and selling it for $94888 but I accidentally screwed up and sold for cheap long ago"
(He probably sold it years ago while he owned BuyDomains.com)
Mike Mann is the owner of DomainMarket.com that offers more than 260,000 premium domain names for sale.
Check out Mike Mann's most trafficked domain names including Bali.com, Tasty.com and office.co.
Domain name sales:
GoCarbon.com $7000 Purch 6/9/12 $8
WhiteLiesMatter.com $888
OKToPay.com $2000
Fenome.com $10,000. Purchased 6/12/11 $80
RareRock.com $3000, purch 5/20/09 $7
webveloper.com $4800. Purch 9/18/13 $8
ICram.com $7910. Purch 7/21/11 $80
Shays.com $28,750. Purchased 8/26/11 $80
StrongRoots.com $13600. Purch 10/30/12 $200
TheMandrake.com $6000, purch 4/30/10 $7
InfiniteCare.com $6800 Purch 4/2/12 $69
DestinationsInternational.com $9888. Purchased 10/9/11 $69.
RiseUp.org $75,000 Purchased 2/21/05 $350
Domain name purchases:
No purchases reported this month…
(One thing to remember is that Mike Mann needs to sell about $2.5 million worth of domains per year to break even and that he is NOT a flipper. The average holding time for his sold domains is usually more than 5 years.)
Mike Mann talked more about his new domain brokerage that will allow people to sell their domains on DomainMarket.com.
Here are all the Mike Mann's sold domain name reports published on OnlineDomain.com in 2016 and 2017:
January 2017
December 2016
November 2016
October 2016
September 2016
August 2016
July 2016
May 2016
April 2016