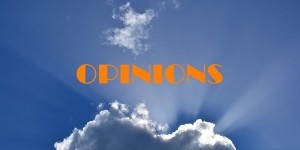 I have a few important details and comments on Michael Sumner's "Don't Shoot for the Moon" post on Namebio.com about Mike Mann's domain sales that people must consider.
First of all I have to say that Michael makes many good points in his post but I have to add a few important ones.
As I am a numbers guy (like Michael), I will start with the numbers.
Michael says that Mike Mann has reported 25 5-figure sales in the past year. I think Michael has missed a few of Mike Mann's reported sales.
I have 61 5-figure sales from Mike Mann posted in my monthly posts. The 61 sales are from November 2018 to October 2019. (I have not yet posted the October 2019 report. You can see the September report here and from there you can find links to all the previous reports.)
Then we must consider that these prices that Mike Mann lists on his website are opening prices. These are not firm BIN prices. Mike Mann has said many times that he negotiates sales and his own landing pages have a "make an offer" option for buyers. For example Mike sold DynamicInsight.com for $28,500 but it was listed for $49,888.
I too always leave enough room for negotiations in my quotes. Probably around 35%. If you subtract 35% off of Mike Mann's prices then the number of domains that are higher than $10k drop from 175,426 to 131,563. That is a drop from 49,8% to 37,3% in the number of domains over $10k in the entire portfolio.
When you have the option for the buyer to make an offer (instead of using BIN prices only) then you have to leave room for negotiations.
These 2 numbers are enough to make Mike Mann's sell through rate (in the $10k+ range) come up from 0.014% to 0,046%. So it would take you around 4.35 years (instead of 14 years) to get a single sale if you have 500 domains.
So if you count the renewals (at $10) in that 4.35 years then you need that single sale to be $21,750 to break even.
Of course that is not nearly good enough to sustain a business. But as Michael Sumner said Mike Mann does not report all his sales (e.g. most of his 6-figure sales are never reported). So his stats must be a lot better.
And of course Mike Mann has shared that his average domain sales price is about $3200. That means that he sells a lot of domains below $5k.
One last thing to consider is that Mike Mann changed his pricing during the summer increasing prices on many domains. He also changed his pricing levels since March 2019.
He only had 26,9% of his domain prices over $10k in July. This number became 49,8% in September. I think that Mike sees domain prices going up so his pricing follows that trend.
The whole Michael Sumner post boils down to this (which I agree):
"Only if you already have a large, high-quality portfolio can you play the lottery game of going for crazy sales and actually win. But like Mike Mann, you should only do it with a small percentage of your portfolio. The rest should be reasonably priced for steady cash flow."
It all comes down to what your overall portfolio consists of and then to individual domains.
If you have a small portfolio of about 500 domains (like someone in domaining does) that consists of 2-letter .com, 1-word .com, etc. then you can always shoot for the moon.
If you have a portfolio that consists of bad domains even $350 prices will not get you a single domain sale.
The whole point is to know when to shoot for the moon and when not to. It all comes down to knowing how to price your domain names. That comes with a lot of work, research, testing and more importantly experience.
I think most sellers keep a balance using BIN prices on some of their domains while keeping a few domains on the side for that moon shot.
I personally don't use BIN prices for many reasons and that works for me.