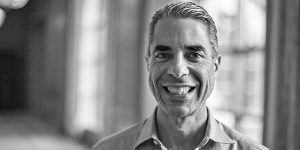 Mike Mann shared today on social media the pricing levels he uses to price his domain names. I assume he uses similar levels on his domain name appraisal service.
One thing we already knew even from his BuyDomains.com days is that he loves those 8s!
Mike Mann is the owner of DomainMarket.com that offers more than 300,000 premium domain names for sale.
This is Mike Mann's Domain Name Pricing Matrix (or Progressive Tax on the Rich as he also called it) in USD:
350
500
888
1288
1888
2288
2888
4888
9888
14888
19888
24888
29888
39888
49888
69888
94888
149888
194888
294888
594888
794888
994888
ETC
These are too many different levels for me and I think the first few levels are too close while the more expensive ones are too far apart. And the lowest levels seem too cheap to me unless we are talking for totally garbage domains. But when you have 300k domains and register them is batches you are bound to make some bad purchases. I would probably drop these instead of putting them for sale for $350.
Of course these are the BIN prices that (some of them) can be negotiated. The entire list of Mike Mann's domains with prices can be downloaded on his website.
Here are all the Mike Mann's sold domain name reports published on OnlineDomain.com since 2016:
January 2019
December 2018
November 2018
October 2018
September 2018
August 2018
July 2018
June 2018
May 2018
April 2018
March 2018
February 2018
January 2018
December 2017
November 2017
October 2017
September 2017
August 2017
July 2017
June 2017
May 2017
April 2017
March 2017
February 2017
January 2017
December 2016
November 2016
October 2016
September 2016
August 2016
July 2016
May 2016
April 2016