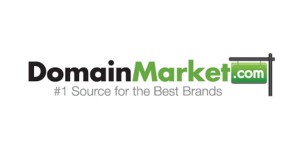 Mike Mann reported selling 8 domain names in December for a total of $92,052. Prices started at $2,888 and went up to $40,000.
Highest reported sale was Qalandar.com that sold for $40,000.
All 8 of the sold domains were .com. The average reported domain sales price was $11,506.
Mike Mann announced selling CryptoWorld.com for $195k in January. This domain will be in next month's report.
Here is a look at some of Mike Mann's domain acquisitions and sales from December 2017.
Domain name sales:
WhatAWoman.com  $2,888. Purch 10.30.12 $200
Qalandar.com  $40,000. Purch 9/17/11 $90
JungleFish.com  $16,000. Purch 8/19/12 $250
betvolution.com  $4,888. Purch 6/3/17 $20
GreenBluff.com  $5,000. Purch 4/9/17 $215
HappyCarWash.com $4,888. Prch 9/26/10 $5
TheBrokenHeart.com $9,888. Purch 4.8.11 $9
financialedu.com $8,500. Purch 10.4.09 $8
Domain name purchases:
–
Mike Mann is the owner of DomainMarket.com that offers more than 300,000 premium domain names for sale. Mike sells more domains as he is only reporting what he wants to report. Yes, his overall sales average is below $5,000 so the reported average means that there were quite a few not reported sales for less than $5,000.
Mike made the following tweet on November 13: "Sold 15 premium .Com so far today, mostly too cheap, one for $4888".
I hope there is not someone that thinks that these are all the domains that Mike sold this month. These are just the domains that he chose to report. Also he is purchasing hundreds of domains each month yet he reports only 1 or 2 or not at all. If people were selling only what they were reporting then I wouldn't have any sales this year!
(One thing to remember is that Mike Mann needs to sell about $2.5+ million worth of domains per year to break even and that he is NOT a flipper. The average holding time for his sold domains is usually more than 5 years.)
Here are all the Mike Mann's sold domain name reports published on OnlineDomain.com in 2016 and 2017:
November 2017
October 2017
September 2017
August 2017
July 2017
June 2017
May 2017
April 2017
March 2017
February 2017
January 2017
December 2016
November 2016
October 2016
September 2016
August 2016
July 2016
May 2016
April 2016