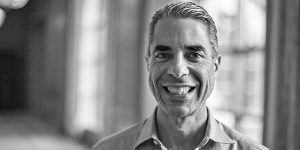 Mike Mann shared today (September 3, 2020) his year-to-date sales total.
In the past few months Mike Mann dropped about 50,000 domains from his 350,000 (about 14%) and now has 300,000 domains in his portfolio. Mike Mann wrote an EPIC comment on my post about him dropping 50,000 domains. The comment covers several different subjects including buying and selling domain names.
Here are the sales details that Mike shared today:
Domains sold in 2020: 597
Average sale price: $4,716
Total sales: $2,815,547
Average purchase price: $46
Total purchase price: $27,448
The total sales price means he has now covered the $2.8 million he needed for the yearly renewals. There are 4 more months to make some profit. At this pace that will be about $1.25 million. (minus any expenses).
Here are all the Mike Mann's sold domain name reports published on OnlineDomain.com since 2016:
July 2020
June 2020
May 2020
April 2020
March 2020
February 2020
January 2020
December 2019
November 2019
October 2019
September 2019
August 2019
July 2019
June 2019
May 2019
April 2019
March 2019
February 2019
January 2019
December 2018
November 2018
October 2018
September 2018
August 2018
July 2018
June 2018
May 2018
April 2018
March 2018
February 2018
January 2018
December 2017
November 2017
October 2017
September 2017
August 2017
July 2017
June 2017
May 2017
April 2017
March 2017
February 2017
January 2017
December 2016
November 2016
October 2016
September 2016
August 2016
July 2016
May 2016
April 2016