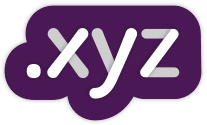 Daniel Negari, CEO of .xyz, had a Q&A with me after I accepted to be a judge on The Challenge domain name registration contest.
What is this contest about? Is there a point to be made?
The contest challenges internet users to search for and register the best .COM or best .XYZ domain out there. The idea came to mind when .COM responded to my interview with L.A. Biz, saying that "there are plenty of great .COM domain names available," and "seven out of 10 .COM domain availability checks are successful."
I wanted to ask real internet users to see what they can find in 2015. For each domain, we asked the entrants to complete a short survey so we could assess the data and better understand the quality of available .COM and .XYZ domain names.
If you were eligible, what domains would you submit? Continue reading →