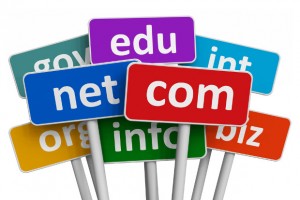 I want to offer a real example of what is needed to become a domain name investor. How to buy good domains and ultimately sell them and be a domain investor.
You need to work hard. Every day. For years. There are no magic tricks in this business just like any other business.
Do you want to succeed? You need to work harder than most other people.
So here is my example from this past summer. This doesn't just apply to New gTLDs but applies all domain lists such as the expired/dropping domain lists. Of course many will say that I wasted my time buying these domains but time will tell. The point is that whatever domain names you are buying you need to work and do the research.
So here is my summer experience. Donuts released over a million of New gTLD domains over the summer. I bought over 130 of them (read here a small list). But I didn't just buy them! I researched thousands of domains to get to these 130 domains.
I spend hours upon hours per week reading boring lists.
I took the 144 collision lists, took out maybe 50 strings that I don't care about and then took out the junk domains off the lists. (domains like 324ferfe3.guru) That left me with 90 lists with 2500 domains on average in each list. That left me with about 225,000 domains. That is like a 750 page book. Guess what I did? I read all these thousands of domains. At night, during weekends etc. All of them!
I sorted out the ones I liked. That is not easy to do. It takes years of experience and years of reading expired domains lists. I have been "reading" since 2002 when I read the entire .info landrush list. And I do it faster now because of practice.
I then checked the most popular extensions and found if these left.right combinations were registered in them. If the domains were registered in 6-10+ TLDs the domains remained in the list. I also checked Google to see the popularity of each term.
Then I took out the domains that were reserved by Donuts, took out the domains that had a renewal rate of more than $100 and finally took out the domains that were bought before I had a chance to get them. I probably ended up with 150 domains. That is across 12 weeks, so it was a bit more than 10 domains each week. I then preordered the domains to at least 2 registrars. I lost a few. Not much. I won a few in auctions too.
But if you ask me: "What did you do this week?" and I reply "I bought 10 domains" that does not paint the entire picture. It doesn't describe the hours spent on this task.
No, I will not sell a domain name I bought for $200 for $400 today. I have a lot more than $400 in it. Most people don't understand it. They will say "100% return on investment". Hmmm… No, thanks!
How many people did this during the summer? Maybe 5 or 10 in the world. And maybe a couple of people have automated software. But that misses a lot of domains. That will probably miss some domains from your niche.
So this is the work needed to become a domain investor. Can you take it?
And then you need to sell the domains you bought and that takes even more work.
I have already sold 2 of these 130 domains and I have a 5 figure offer on a 3rd. With these 3 I will cover my summer financial investment. But not my time. Not yet.
And finally I can't stress this enough. You need to keep track of the past domain name sales. All sales. This is how you spot a trend or a buyer that buys similar domains. And this is how you learn what domains to buy and how to price your domains and not leave money on the table. Again judgement is needed as many domain sales contain cheap prices or one time purchases. You need to identify these.
For New gTLDs there is only one website to visit to search for past domain name sales: Sold.Domains. (shameless plug)