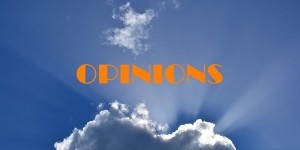 I vote for this guy to be new domainer of the day. Or maybe of the month!
This summarizes all the misconceptions that people have about domain names and all the mistakes you can make when starting up.
Not only does he know almost nothing about domains but he tries to teach other.
For example he seems to think that some woke up a few months back and bought eth.com and then sold it for 2 million dollars. Cool!
He then goes thought some process he thinks is good for finding unregistered domains with value.
He goes ahead buying gems like:
bitcoincome.us (bitcoin come)
tradecryptos.us
etherblockchain.us
miningethereum.us
miningethereum.tech
icocoins.us
icotoken.us
Pretty cool, right?
He threw away about $10 to get 1,636 views on YouTube. At least he didn't spend more money because he could have.
So it seems that "Crypto Hacker" is too late into the crypto domain name game. AND he doesn't know about domain names to begin with.
I am sorry but 99,9999999% of crypto related domains that MAY one day sell have already been registered by domain name investors that know (or not) what they are doing.
Also he doesn't really understands how domain names are sold. His video gets really confusing at the end. That is when he decides to put bitcoincome.us for sale on Namecheap for $49 (I bet he thinks this is seen everywhere) and he is then confused by the Namecheap selling options and the DomainAgents partnership with Namecheap for domains that may not be for sale. Oh well.
I will not be surprised if he sells none of these domains. Ever. Fast cash, right?
Cool, cool, cool…
You can watch the video from his channel named Crypto Hacker below.
BTW, because cryptohacker.com was registered in 2006 he went ahead and registered cyptohacker.com in October.