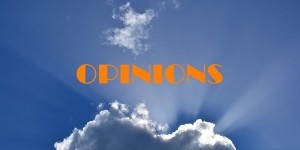 I have been wondering in the past few weeks where the domain name investors have gone. It seems that a significant percentage has left the industry.
This happened in the end of 2017 so it might be temporary. It is too soon to tell.
Of course there are always people leaving the industry but new people are coming in. It seems that now people looking to find the next "get rich quick scheme"  have found a new toy: cryptocurrencies.
In November and December I saw a decline in traffic on OnlineDomain.com. This decline coincided with the huge increase in cryptocurrency prices and investors moving a lot of their money to crypto. The most interesting thing is that search engine traffic and social media traffic roughly remained the same while it was traffic from domaining.com that caused the decline. I think it was that time when domaining.com had a lot of annoying and irrelevant crypto posts. In January things started to rebound a little and March was not a bad month. Let's see how April turns out.
NamesCon 2018 in Las Vegas in late January/early February was slower in attendance than the previous year.
I think that most of the people that left the industry were not full-time domain name investors and were probably not making a lot of money or were even losing money.
For some of them I am glad they left, especially for some of the brokers, as leaving probably means that they were not passionate enough to stay. You need to have a naming passion to make it in domaining. You need to also understand both business and marketing otherwise you will make one mistake after another buying domains that no one wants.
Domaining is not a get rich quick scheme. It takes dedication and a multi-year plan. If you are here to make a quick buck then you are into the wrong business.
You need to work hard to make money as a domain name investor. You need to read everything there is about domains including the blogs, forums, some ICANN policy and learn about UDRP so you can protect your investment. By "protect" I mean that you need to learn what to do so you don't get into any legal trouble.
You need what domains to buy yourself. You need to scan the drop and auction domain name lists YOURSELF. Reading domain name lists prepared by someone else just doesn't cut it.
Judging the value of a domain name based on an automated appraisal by GoDaddy is also a recipe for disaster. GoDaddy appraisals are bad for domain investors and the industry in general. It seems that the GoDaddy Domain Appraisal tool has uses a very basic algorithm that anyone in their basement can make in 2 days and produces very bad results.
You need to watch emerging trends BEFORE everyone knows about this trend. Buying 4-letter .com at $2,500 is the same as buying crypto in December 2017. You are already too late in the game. Find your own niche and exploit that. Blogs are not there to tell you exactly what domain name to buy or the bloggers would be buying these domains themselves. The blogs are helpful to give you some insight into the whole business side of domaining, to describe some of the tools, to point out the problems and to ultimately make you think.