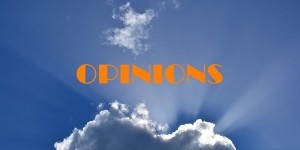 Some domain name investors are being idiots. Plain and simple idiots. Well, most are probably idiots, including myself, but regarding this issue below maybe not so many. I hope…
So I sent out an email to what seems to be a domain name investor in China and asked if a domain was for sale.
I tried using his landing page where he has a contact form that is all in Chinese only and at first I couldn't make it work as the form didn't like my phone number, or any other phone number except for a Chinese number! So I ended up using the owners phone number and it worked.
I got a reply to my email a few days later. (Not sure if the form actually worked or what…)
Here is the reply:
"Hi,
Thank you for your inquiry of the domain name *****.com, recently there are some other people to ask this domain too.  Before i quote the Price i want to know what industry do you want to use and your budget, because it has diffrent price for diffrent company.
Thanks
miro"
I think Miro here thinks that everybody is an idiot where in fact he is blatantly being one.
Domains have different prices for different companies? Really? Why so? And even if you think so you don't actually write this down replying to an inquiry! You keep it in your head!
When I get an inquiry I do some research on the domain (how the term is used, other websites, etc.) and a limited search on the buyer.
But my price only goes up or down about 10% depending on the buyer and mostly only because of the hustle involved in selling the domain and the overall domain name transaction.
I don't really care who the buyer is and what they will do with the domain. Just like I don't sell cheap for "students" I won't sell higher because the buyer is a rich company.
My prices are targeted to companies anyway.
So what will happen if I say to Miro that I don't have a big budget and I want the name for a school project? Will I get a 90% discount? I doubt that.
So what is the point of this stupid email? The only thing that can happen is that the buyer will think the owner is simply an idiot. And this is the case here.
I don't have high hopes that this will lead to a deal. It has been a few days since I asked for a price and have not received it. Let's see what happens…