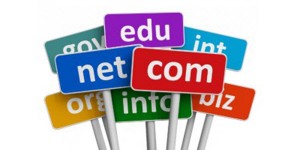 Buyers like to think that a domain name is valued according to what they want to do with it,  or according to what they can offer that many times is nothing at all.
I get many offers fror people that say that they just want to use my premium 15+ year old domain just for fun. I believe that most of the times this claim is actually the truth. Of course sometimes it is just an attempt to get a domain name for cheap.
But I don't price my domain names according to how much money the buyer has and I especially don't price them according to what the buyer wants to do with them.
I got an inquiry and provided a quote only to get this reply:
Thanks for getting back to me, your domain is way over our budget and we feel it's not worth what you are asking.
I then argued that he doesn't know what domains are sold for and gave him an example that had to do with his profession:
[…] I don't think you know how much domain names are sold for, what their value is and how they are used.
I don't think that you want people emailing you asking for kitchen renovations for $300.
His reply was:
I'm only acquiring this domain for fun and I won't be using this website to monetize this, I'll be happy to allocate $1,000 for this but if it's not to your liking I hope you can sell this at a higher price.
What? I am sorry but a company's assets such as domain names can not be treated as "fun". It is fun to you but business to us. And I certainly didn't ask you what you are going to do with it. I pretty much know what people can do with domains, especially mine.
Domain names are not valued according to what the buyer wants to do with them but according to their actual value. People should really try to first google "domain name prices" before buying a domain name. Do they google "diamond prices"? Yes, they do.
I am sure that offers to buy the domain name Business.com for "fun" will go unanswered. Same is true for all premium domains.
Many times I make $25,000 offers on mediocre names and I don't even get a reply. People should stop going around making $100 and $500 offers on premium domains.
This is the equivalent of asking to acquire the Buckingham Palace to run a fish and chips shop. The Queen wouldn't think this is fun.