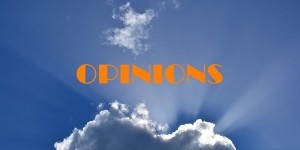 In the past couple of days I have received 3 similar offers for 3 completely different types of domains and extensions.
All 3 offers were for $10k but the domains and my asking prices are different. I have refused all 3 offers. On 2 of the cases $10k was their initial offer and they are stuck at that. The other buyer went from $5k to $10k and is also stuck at that price.
The $10k offers were for a common 1-word .org, a 2-word .com and for a last name .us.
I am looking for $40k, $25k and $15k respectively and I very firm on my prices.
Is this some urban legend or something that domain names must cost $10 or $500 or $10,000 or $50k? What about prices in between?
And it seems that you can get randomly any of these offers from people from similar backgrounds.
E.g you can get a CEO of a large company offering $50,000 and another CEO from a similar sized company offering $500 for a similar domain name.
It is seems there is a vague perception of what a domain name must cost based on ignorance, no facts and no previous research.
I know that the psychology of pricing is very complex. But domain names range from $10 to $30 millions. You can't just pick a random number and get stuck there.
I am sure there must be company meetings where only 10 seconds are spent on deciding the budget for purchasing a domain name. You can't make a sane decision this way.
I have said it again that people research on the internet even before buying a pair of socks yet when they want to purchase an important asset for their company they base their offers on something their plumber or their aunt said to them last month. Go figure.