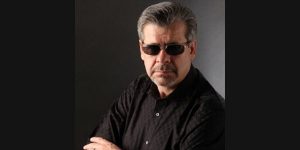 Rick Schwartz is not a big fan of New gTLDs as I guess you might have heard over the past few years. He had been very critical on new extensions on his blog but then he stopped blogging.
His last blog post was in June 2014. He has only made 1 post (in 3 parts) since that and it was to celebrate his 20th anniversary in domaining. That was in December 2015.
In the past 3 years he has only given a few select interviews. But on Saturday he broke his silence. And he broke his silence on Twitter @DomainKing.
He is once again talking against New gTLDs but also about .xxx that I wrote about in November 2016 and of course .com and his buying habits. ("Bought more domains last 12 months than anytime in a decade.")
His first tweet since 2015 was of course about New gTLDs and their 3 year anniversary this month.
He also said that he sold the domain name 977.com and that the Chinese market is alive and well.
Here are a few of Rick Schwartz's tweets since Saturday:

Over 15 Million gTLD's registered in 2016. Now, just a gain of 330,000 for 1st quarter 2017. Flat lining everywhere. Lots of drops coming!!
.Berlin had 156k registrations 2 years ago. Now 59k. 52% still parked. Domain investors big losers! https://ntldstats.com/tld/berlin  #domains
Over 400 new gTLD's only 30 w/ more than 100k regs. Over 300 have less than 20k. Flat lines and declines everywhere!
12 of top 20 gTLD's flat lining or declining in registrations. The 3 year biz wall is here! https://ntldstats.com/tld  #domains #fakedomains
.kiwi stuck at 10k regs for 2 years. 190k regs in just a few days in Dec. 98.3% parked! https://ntldstats.com/tld/kiwi  #domains #foolishinvestor
It takes 3 years to determine a business success. Numbers don't lie. The climb from here gets hard! Collapse or consolidation coming.
Going thru my .xxx domains and other non .com extensions. Quickly learning the most value is taking total loss on 2017 taxes. #dumbdomains
Geo gTLD's among worst performers. Stalled, declining city after city. The net is about *Expanding* your markets not limiting them. #domains
Just sold http://977.com. Chinese market alive and well! Great .Com Domains outperform EVERY single stock on the market! #domains
Booking.com  spent more promoting "booking.yeah" (a non existent gtld) than all other gTLD's combined & X. #domains #advertising
I think gTLD's missed boat on their so-called Premium Domains. Imagine if .Mobi waited 3 years to sell theirs. Game over! #domains #noise
Can't expect same result when gTLD recipe, playbook is completly opposite of .com. Only worth penny for 1 year. #domains #need #want #desire
I knew would take 3 years for this to manifest itself. Too much noise. Now domainers see losses and cost of their distraction. #domains
Dust of the Internet is still settling. Growth we have seen over the past 20 years can't sustain. User bases topping off. #Domains #Facebook
Bought more domains last 12 months than anytime in a decade. Underwater domain investors FORCED to sell cheap. #Domains #domainsforsale
Waited many cycles for politicians to finally utilze/exploit Internet to their benefit. Twitter biggest winner. #Twitter #domains #politics

gTLD's are a "Flotilla" but sinking 1 by 1. Key is to figure out 1 or 2 winners. Registations will NOT determine that. Ad $$ will. #Domains
UPDATE: Here are few more of Rick's tweets:
Brands have the best shot at gTLD sucess. Problem is Domain Investors are not invited.
Gtlds smothered their own extensions. Did .com and netsol have premium domains? NO! They let the market evolve. Premium gTLDs? LOL #Domains
How many domain INVESTORS wasted 3 years and many dollars? How many took their eye off the .Com ball and now payng the price? #Domains #sad
There's a glut & all suffer even .com. .Com prices have stalled. That is temporary. Change in demand. Meaningless domains are done. #domains
Brandable .com domains are hot but tough game to win. Most important thing in any ad is your website domain name. #madisonave #Domains
I love how they say gTLD's are for startups! Really?? Probaly the best and fastest way to put yourself out of business. Just DUMB! #Domains
So, will it take another 3 years for domain INVESTORS to realize it is not an investment? Buying depreciating assets not smart! #domains
.com the single most advertised item in history. Few understand the magnitude. .com is to the Internet as the 800# is to telephone. #domains
It isn't just gTLD's that are stalled. ALL extensions are stalling. The demand by END USERS in 2017 is not what it was years ago. #Domains
The average business has a .com or country code domain and does not need or want another. Never will. #domains #saturated #criticalmass