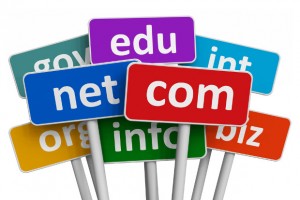 As further indication that the recession is over, Rick Schwartz aka "Domain King" just closed the largest reported domain name sale in 5 years.
The domain Porno.com purchased for $42,000 by Schwartz in 1997 from a college student that bought it the week before for $5000 was sold today for $8,888,888.88 in an all cash deal handled by Escrow.com to a company in Prague.
Besides the actual sale, Porno.com made well in excess of $10MM since the 1997 purchase by simply redirecting traffic to actual adult sites or monetizing via a parking company that resells to companies like Google and Yahoo.
You might think Schwartz sells a lot of domains, but at the heart of his 20 year plan was holding on and not selling. As a matter of fact, Schwartz has only sold 20 domain names in those 20 years. Five of those domains for 7 figures including Men.com for $1.3MM in 2003, eBet.com for 1.365MM in 2013, Candy.com for $3MM in 2008 plus a 12% ownership stake, Property.com for $4M in 2009 plus a 5% stake there, as well as stock in Punchbowl.com which he sold to MyPunchbowl a few years ago.
Schwartz says about domains: "Use an easy to remember and easy to spell domain name and never settle for anything without .com on the end unless you use your local country code. But even then, having the .com counterpart is very important."
The "Domain King" has been trying to educate business about domain names since 1996. His site eRealEstate.com, circa 1996-2000 still has his original thoughts from an era where only 5% of businesses were actually online with a web presence. He ran RicksBlog.com until 2014 and his every thought about business and domains is still there and completely accessible.
In closing he said "Stay tuned" as he plans to sell domains like 399.com, 750.com, 899.com and 12 other 3 number domains that are very heavily in demand in China. 345.com recently sold for $800,000 and with 15 such numerical domains, Schwartz plans to celebrate in a big way as he celebrates 20 years this coming December.
According to Brandon Abbey who has been the president of Escrow.com since 2004 the sale of Porno.com for $8,888,88 was the largest single domain sale they have ever handled.