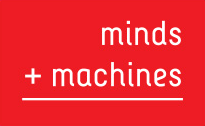 Minds + Machines Group Limited announced that registrations within .work have now passed 55,000 positioning it in the top 20 of new top-level domains launched under ICANN's new gTLD programme.
The company also reported the sale of the Premium Name "net.work" for US$100,000 (£62,500) as a result of the Group's direct sales team activity. The price charged is for the first year usage, a significant annual renewal fee then applies. The fee was not revealed in the announcement but I found out that it was more than $5,000 per year.
Would You Pay $100,000 For The Domain Net.Work So You Can Renew It At $5,000+?
(Post has some interesting comments.)
In total, over 430 Premium Names have been sold in the .work domain to date. These sales have not been disclosed by the registry. Sold.Domains only reports 4 .work sales.
Antony Van Couvering, CEO of Minds + Machines, commented:
We are very pleased with the traction our pricing strategy is having in the market for broad generic names such as .work with low-cost incentives driving volume and high-value/lower volume premium names driving revenue. We will look to continue building on this momentum across our portfolio.
During the month of June, Minds + Machines ran a heavily discounted promotion on .work through the registrar channel. They have sold over 20,000 domains with this promotion.
Separately, the Company operates a direct sales program for its significant portfolio of Premium Names. Under the progra, Minds + Machines' portfolio of Premium Names is segmented into eight tiers with Minds +Machines' direct sales teams focused on selling those names of higher value.