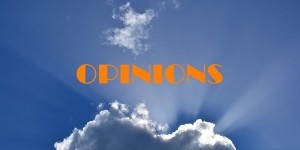 I was in negotiations to sell 3 domain names to different buyers. I think all buyers were from the US.
I reached an agreement with the buyers on all 3 domains but I eventually lost all 3 deals. That was last week. I lost 3 deals for a total of $20k in 3 days from Monday to Wednesday.
The domains were:
a .com for $6k
a .org for $4k
a New gTLD (.works) for $10k
The buyers backed out of the deal in no more than 2 days after the deal was reached.
She said that her team thought that there were cheaper options in the market.
He said that his partner didn't agree on the domain.
He said that maybe the .works was not the right extension. That is AFTER he was negotiating with me for 2+ years to purchase this .works domain!!!
In one of the deals I had already started the escrow.com transaction. Buyers 1. and 3. went MIA after I agreed to their offer.
Finally, 2 of these idiots had the nerve to then offer me less money than the original deal. .com buyer offered me $2,5k (from $6k) and .works buyer offered me $7k. The .works buyer even played the pandemic trick before we agreed on $10k. Sorry but this never works with me and I told them to get lost.
This is certainly not a first! Buyers back out of deals all the time. But this was too many, too close.
Are you seeing more non-paying buyers or deals not completing during the pandemic? I spoke to a friend and he told that he sees quite a few deals go south and even payment plans near completion are abandoned.
I wrote last month about one of my buyers that wanted to postpone of of his payments. I said no. He finally paid on the last day like he always does.