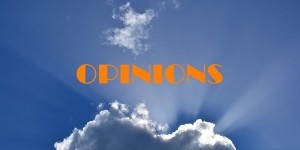 I sold a New gTLD domain after a long dry spell. We agreed on the price after the buyer got back to me after a month and made a new offer. He offered 3 times his initial offer.
The final sales price was $3,000. After we agreed and I started the escrow.com transaction I got an email from him saying that he forgot to ask me what the renewal price for the domain name was.
Luckily the renewal is a modest $23,90 per year at Uniregistry. I told my buyer the price, he thanked me and we continued with the transaction.
So that got me thinking. What would have happened if the renewal price was higher than $23,90? Would the buyer have bailed out?
What renewal price would be a deal breaker? Maybe 5% of more of the asking price: $150.
I think that up to $50 he would be happy. $50-100 he would be bumped but not have said anything. Above $100 and up to $150 he would start thinking about the deal.
If the renewal was more than $150 then I think that he would probably not pay for the domain.
At $150 he would have paid another $3,000 (the acquisition price) in 20 years, at $100 in 30 years, at $23,90 in 125 years and at $10 in 300 years.
I have heard more than a handful of domainers that have said that they have lost sales because of $200 or $400 renewals on New gTLDs.
What do you think? Do you have end-user buyers asking about renewal prices on New gTLDs? What happens if the domain is above $100 or above $200 per year? Does it have a correlation to the sales price?