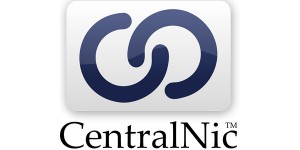 CentralNic Group PLC (AIM: CNIC) announced that, further to the announcement released on 1 July 2019, the acquisition of the Hexonet Group is now complete.
Hexonet, with operations in Canada and Germany, sells domain name subscriptions directly and via more than a thousand resellers in over 110 countries, managing over 3.8 million domains on its proprietary software platforms. The acquisition increases CentralNic's domains under management by c.28%.
Completion of the Acquisition follows CentralNic paying €7.0 million for all shares in Hexonet. The Company will further make a deferred payment of up to €3.0 million on the first anniversary of completion, payable in cash or CentralNic shares at prevailing market price, at the Company's discretion.
Ben Crawford, CEO of CentralNic, said: "This transaction marks another important step in CentralNic's strategy to rapidly consolidate the global recurring revenue domain name industry. Like CentralNic, Hexonet has a high level of recurring revenue and excellent customer retention. Its technically advanced global reseller platform and expert staff further boost our market share and competitiveness. We look forward to providing further updates in future."
CentralNic Group plc also annnouced today that it acquired the international domain name retailer Ideegeo Group Ltd for up to NZD$5.2 million (c.$3.4m USD).
CentralNic Group PLC (AIM: CNIC) completed the acquisition of the entire share capital of  Ideegeo Group Limited (the "Acquisition"), a privately owned domain name retailer serving an international customer base from New Zealand ("Ideegeo"). The purchase price  is $5.2 million NZD (c.$3.4m USD), of which $520,000 NZD (c.$0.3m USD) constitutes a deferred payment, held in escrow until May 2021.
Ideegeo is operator of the retail website iwantmyname.com with 180,000 domains under management. The Company is retaining the staff of Ideegeo and appointing one of Ideegeo's founders as Customer Engagement Product Planner and Manager across its retail brands.
Ideegeo is one of the largest customers of Hexonet, recently acquired by CentralNic as announced on 1 July 2019. The Acquisition is therefore expected to deliver operational cost savings through vertical integration as well as permanently locking in an important revenue stream for CentralNic. Finally, as Ideegeo currently only sells domain names, CentralNic believes that there are cross selling opportunities to provide Ideegeo's 80,000 customers with CentralNic's extended product offering, including hosting, SSL certificates and other additional subscription products and services.
Ideegeo sells domain name subscriptions directly to small business customers. For the financial year ended 31 March 2019, Ideegeo's revenues were c.$6.2 million NZD (c.$4.2m USD), with an EBITDA (adjusted for the costs of the shareholders leaving the business) of $0.9m NZD (c.$0.6m USD) 1. The consideration represents a multiple of 5.8 times trailing adjusted EBITDA and is paid in cash. The consideration has been funded by proceeds of the recently closed senior secured bond issue of EUR 50m. The Acquisition, CentralNic's fifth in twelve months, is expected to be immediately earnings accretive.
Ben Crawford, CEO of CentralNic, said: "The acquisition of Ideegeo adds more to CentralNic's retail group than additional earnings, customers and synergies. Its leading User Interface and Customer Engagement solutions, and the team that created them, represent a further differentiator for CentralNic's global retail business from the competition to support our organic growth."