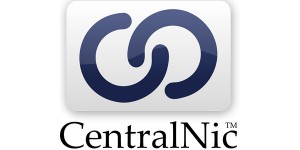 CentralNic Group PLC (AIM: CNIC) announced it has entered into a conditional agreement to acquire all shares in Hexonet, an international platform for resellers of domain names, for up to €10.0 million, subject to customary net cash and working capital adjustments (the "Acquisition"). Hexonet comprises Hexonet GmbH, Germany, and Mediasiren Advertising, Inc., Canada, and their respective subsidiaries.
The HEXONET group of companies include 1API GmbH (ICANN accredited registrar), WhoisTrustee.com Limited (Whois Privacy), and PremiumSale.com Limited (Domain Auctions).
Hexonet is a privately owned group of companies with operations in Canada and Germany. It sells domain name subscriptions directly and via more than a thousand resellers in over 110 countries, managing over 3.8 million domains on its proprietary software platforms. The acquisition will increase by c.28% the number of domains under management on CentralNic's reseller platforms.
In 2018, Hexonet's revenues were c.€16.5 million (c.$19.4m USD), representing a CAGR of 8% on a USD basis for the two preceding years, with an EBITDA of c.€0.8m (c.$0.9m USD). The payment of the full consideration amount is subject to Hexonet being delivered by the seller with over €0.3m (c.$0.4m) of ongoing cost reductions compared to the 2018 cost base, which is materially completed, and the absence of warranty claims. Further, CentralNic is filling staff vacancies budgeted at €0.3m (c.$0.4m) with staff from Hexonet. Integration is facilitated by the close physical proximity of the German operations of CentralNic and Hexonet.
The consideration comprises a €7.0 million payment at completion and a deferred payment of up to €3.0 million on the first anniversary of completion, payable in cash or CentralNic shares at prevailing market price, at the Company's discretion. The cash component of the Acquisition will be funded by proceeds of the recently closed senior secured bond issue of €50m. The Acquisition is expected to complete in July, subject to, amongst other things, the timing of CentralNic's receipt of proceeds from the bond, but no later than 31 August 2019. The Acquisition is expected to be immediately earnings accretive.
CentralNic will provide Hexonet customers with continuity of service, while also upgrading the service with new products, with Hexonet's CEO and CMO remaining with the business under CentralNic ownership. CentralNic will integrate the technical features, its web apps suite and dropcatching capabilities of the Hexonet platform with those of its own Key-Systems platform, to create an augmented domain platform and service offering, to be released in 2020. Further, the Canadian operations provide CentralNic with an enlarged base from which to cover the Americas in general and specifically the important Pacific time zone markets.
"The Acquisition is CentralNic's fourth in the past 12 months, and is the next step in CentralNic's strategy to rapidly consolidate the global recurring revenue domain name industry. The Group announced in May its acquisition of TPP Wholesale, Australasia's leading domain name and hosting reseller platform business."
Ben Crawford, CEO of CentralNic, said: "We are delighted that the Hexonet reseller platform, expert staff and customers are becoming part of CentralNic, boosting not only our recurring revenues and profits, but also our market share and competitiveness. Added to our existing capabilities, the Hexonet acquisition makes us the clear global leader, combining two of the most technically advanced global reseller platforms in the domain industry, and the formidable teams that built and run them."