Efty announced 2 new features today. You can now add Live Chat and Mailchimp to your Efty marketplaces.
Every Efty account comes with a domain name marketplace feature, making it easy for buyers to browse your entire portfolio and purchase your domains. The two new integrations to Efty Market will help you to communicate with your visitors in real-time and build an email list of potential buyers.
Both of these integrations are available on the Efty Growth and Professional tier.
LIVE CHAT
Efty has teamed up with Tawk.to to bring forever-free live chat to your Efty marketplace site, allowing you to communicate with buyers in real-time, either from the advanced Tawk.to dashboard or directly from your mobile device while you are on the go.
Tawk.to also offers another way to monitor visitor behavior on your site and gives insight into traffic stats. That is if you're not so into Google Analytics for example.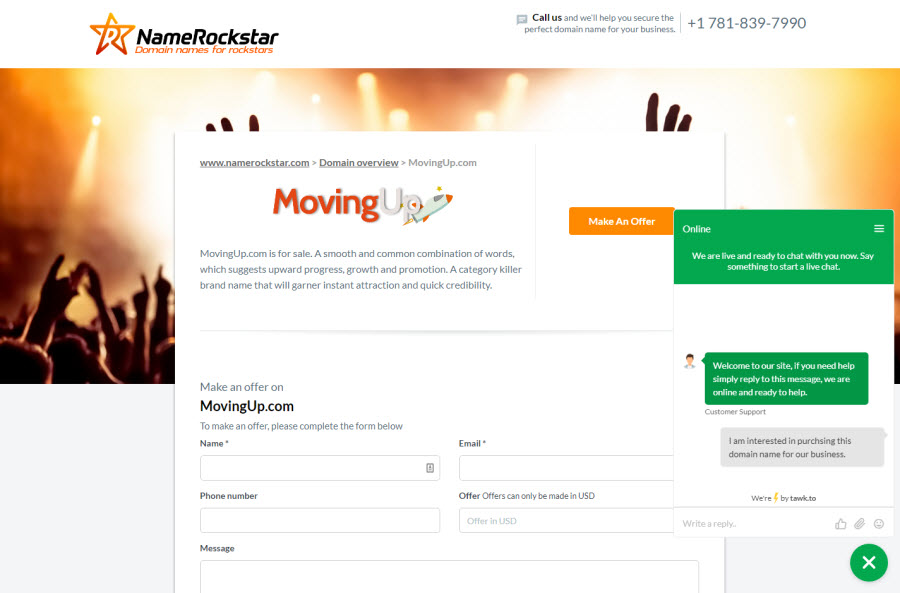 MAILCHIMP
If you are planning to capture leads and build an email list of potential buyers now you can build an email list of prospective domain name buyers with Mailchimp at Efty.
When you follow this tutorial you can place a popup asking visitors to subscribe to your mailing list.
Mailchimp allows you to customize the text, colors, size, the position on your site and much more.  Best of all,  just like Tawk.to, Mailchimp is forever-free up to 2000 contacts.