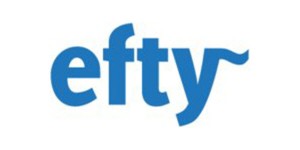 Efty announced today that they are bringing SSL (HTTPS) encryption to Efty marketplaces for all users on the Growth, Pro and Lifetime plans.
Here is how Efty describes how this is important and how to enable SSL on marketplaces:
Why is this important?
Earlier this year Google started labeling any websites that do not have SSL installed as "Not secure". Enabling SSL not only helps keep your visitor's information safe, having SSL on your marketplace keeps their mind at ease because it provides authentication and trust. Web browsers give visual cues, such as a lock icon or a green bar, to make sure visitors know when their connection is secured. This means that potential buyers will trust your website more when they see these signs and will be more likely to buy from you or submit an inquiry. Another good reason to make the switch to SSL is that Google has confirmed that it is factoring HTTPS as a ranking signal for SEO.
Here's how to enable SSL for your marketplace
Make sure you're subscribed to one of our Growth or Pro plan or upgrade here.
Update the A-record of your custom marketplace domain to 159.8.40.55
Go to Settings > Efty Marketplace and click on enable SSL
Select if you like your marketplace to redirect to www or non-www by default
Scroll down and click Save
Some examples of marketplaces that already made the switch to SSL include:
https://www.dnbx.com/
https://shiningstar.com/
https://www.namegalaxy.com/
https://namerockstar.com/