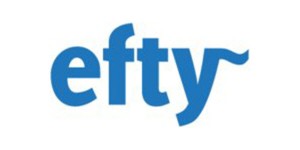 Efty launched its improved marketplace feature back in June and now 4 months later over 430 unique domain name marketplaces are powered by it.
Efty announced the first batch of the new updates coming to the marketplace feature within the next few months:
Upload your own custom background
You could already upload your own logo and customize the color scheme of your site but you were restricted to one of 12 default images in the gallery for your header image choice. You can now upload your own image. Some marketplaces that have already done so include NameRockstar.com, Urlu.com, and DomainUnicorn.com.
Make sure the image is either a JPG, PNG or a GIF, is max 1MB and has the exact dimensions of 1900px * 600px w/h and upload it under Settings > Efty Market. And make sure you have the rights to use the image. A resource for FREE pictures is PEXELS where you can find a large number of high-quality pictures ranging from topics such as galaxy to nature or business.
Write your own meta description
You can now be in charge of what your site looks like in search engine results from Google and the like. That's where the meta description comes in. The meta description is a ~160 character snippet that summarizes a page's content. Search engines such as Google will show the meta description in search results mostly when the searched for phrase is contained in the description. Being able to optimize the description is an important aspect of on-page SEO. Head over to Settings > Efty Market to add your meta description.
Unlimited featured domains on your homepage
Previously you could showcase a maximum of nine domain names on your marketplace its homepage. Efty decided to lift that limit a while ago so you can now feature as many domain names on there as you like. To show a domain on your marketplace its homepage you open the domain in your Efty account, click Edit and the check the "Premium" box as per the screenshot below: