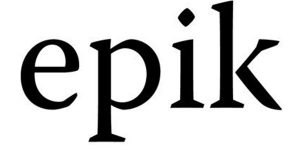 Rob Monster explained why the domain name GAB.com is now registered with the Epik domain name registrar.
Last week GoDaddy told the controversial website that they should get a new registrar within 24 hours before their domain was suspended.
The domain name Gab.com was sold on Flippa.com in September 2018 for $220,000 but the domain was not paid in full. It is on a payment plan on Escrow.com.
So the domain name was and is held by escrow.com until it is paid in full. This means that the decision was not really supposed to be made by the website owners but mostly by escrow.com and the the seller of the domain.
Not sure who made the decision but the domain moved the domain to Uniregistry, a registrar based in the Cayman Islands.
I have a feeling that the seller didn't like this move. The domain left the US jurisdiction and that seems like a risk.
So the domain moved again to a different registrar. This time it went to Epik.com.
A post by Rob Monster, CEO of Epik.com, summarized why Epik welcomed Gab.com. It also addressed why he believed the operators of the site have the right to be online.
Here are a few excerpts that I found interesting:
"For those not familiar with the case, Gab.com's ability to operate was abruptly terminated by Godaddy, among other vendors, who deemed Gab to have violated their terms of service."
"Along the way, I did have an opportunity to meet with the Founder of Gab, Andrew Torba, an entrepreneur who was willing to swim against the tide for what he believes is right, namely empowering netizens to discuss openly about matters of mutual interest with limited risk of censorship."
"Although, I did not take the decision lightly to accept this domain registration, I look forward to partnering with a young, and once brash, CEO who is courageously doing something that looks useful."
"To the casual observer, the case of Gab.com seems like it is something new. It is not. It is history repeating itself. While there are consequences to actions, there is also the proverbial risk of throwing out the baby with the bathwater. My hope, for all of our sakes, is that Gab.com treads wisely, using its liberty for the betterment of most, and the enlightenment of all."
I have to say that I do not support extremists of any kind. I also support freedom of speech. So I do think that the reaction and outrage towards Gab.com was a little disproportionate to the role that it played in the Pittsburgh shooting. For example people have said way worst things on Facebook or Twitter. Why aren't people attacking the giants?