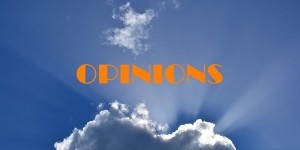 Mike Mann wtote on social media: "Every day there is at least one domain being deleted that is worth a million dollars. Not easy to find and get it first."
Andrew Rosener replied on twitter: "I would say 1 in every 10 days at best. $100k name very day yes. Unless you put an infinite timeline on value realization which wouldn't make any sense. Any more than 15 -20 years (max) would make the time value of the capital invested today better placed elsewhere."
Of course there are quite a few good domains still dropping (or expired because most good domains don't go through the whole expiry circle but are auctioned by the registrar) that are sold for 5 figures every day. These prices are wholesale so I am sure that the new owners will be asking at least $100k or more.
Here are some more comments made by Mike Mann:
"one out of 200,000 a day being deleted, not saying you can get it, or even recognize its worth"
"also the worth is a long term issue, where its extremely hard to get the value out but evenso the stuff is there"
"based on a long term appraised value, despite the difficulty selling them, I think there is at least one with an intrinsic worth of at least $1M dropping every day"
"There are some I know are worth 100K I often get up to 50K for in the market which could appreciate 10X or just be worth 1M to the person who pays me 50K. They wont sell it for less often if they need it and love it. Make big profits."
I think the real question should be if there is a domain name being sold every day for a million dollars each.
DnJournal reported just 11 sales over $500k in 2017 and 12 domains in 2016. Of course there are a lot of unreported sales but I don't think they are even close to 300+ per year.
So if domains are not sold daily for $1 million then how are dropping or expired domains auctioned daily worth $1 million each?