Last Week Tonight's John Oliver bought 3 Rudy Giuliani domain names. Guess what he did with them!
Well it is not exactly 3 Rudy Giuliani domains. It is 2 domains that include his name and one that references something he said about Hillary Clinton.
These are the domain names John Oliver bought:
Giuliani2024.com
Giuliani-Security.com
HillaryClintonIllness.com
What he hosts on the domains is simply some ferret videos loving Rudy: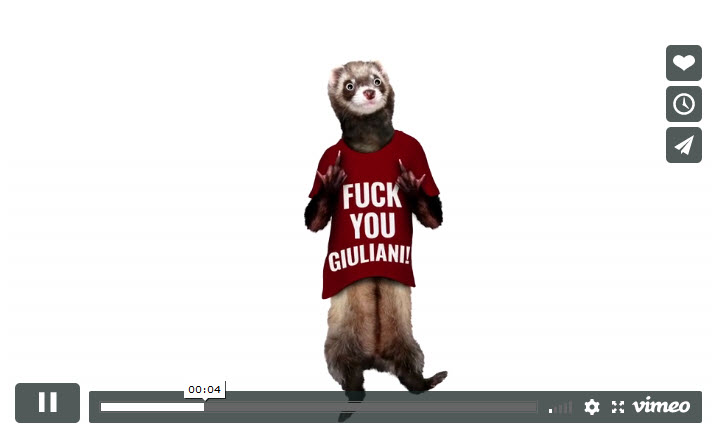 Rudy Giuliani is one the latest Donald Trump lawyers representing him in the Stormy Daniels case among other things.
John Oliver bought the first 2 domains at Google Domains and the Hillary one at HostGator. All 3 domains are using whois privacy.
After the Last Week Tonight show on Sunday someone else registered the domain RudyGiuliani2024.com.
Rudy Giuliani owns GiulianiSecurity.com.
Last month someone from Florida bought the domains Giuliani2020.com and RudyGiuliani2020.com. I don't think this is ever happening so I have no idea why.
Finally, I have to mention that the audience at the show was pretty amused when John Oliver announced the registration of these domains.