So long suckers!
Neustar, the .nyc registry, and Sedo, the auction house responsible for the latest "travel" .nyc auction, have canceled the domain auction for broadwaytickets.nyc that was supposed to end on May 10.
Why? Because they can and because they found someone to pay $25,000 for a domain that had no bids (or maybe a $500 bid at most) 2 days before the auction end.
They even announced shamelessly that the domain was sold: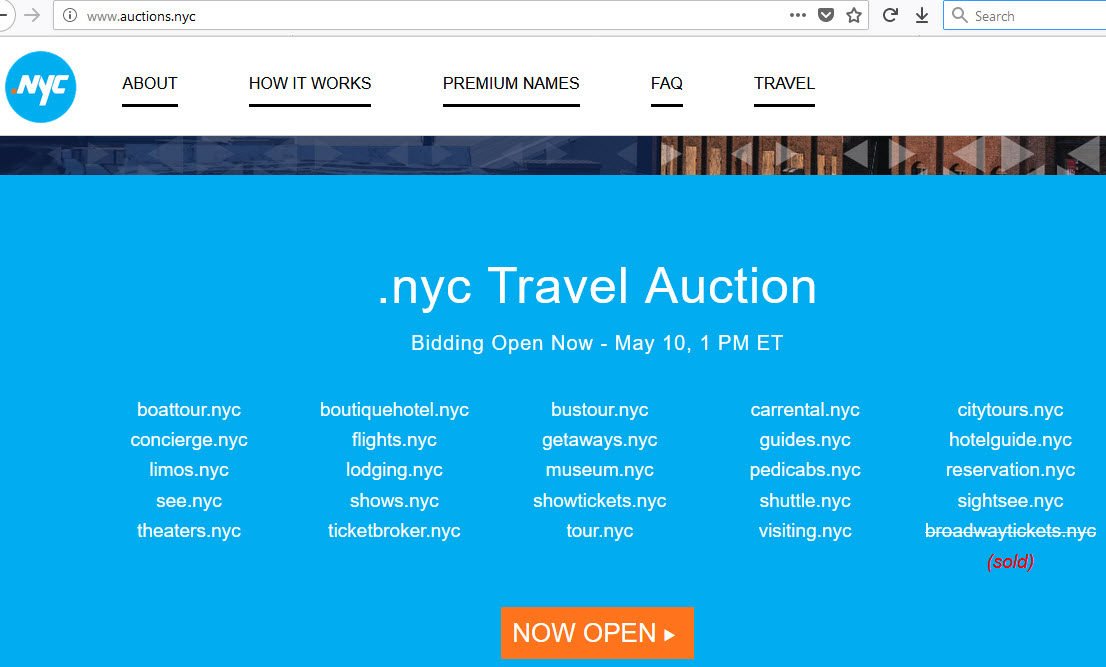 This happens when you have the registry and the auction house doing whatever they want.
The buyer of the domain is The Broadway League Inc. that has its main website at broadway.org.
They were probably scared (or somebody scared them) that the domain was going to be bid up so they paid a handsome fee to pull the domain out of the auction.
So everyone wins here. Neustar sells a domain name that would never have been sold for anywhere near $25,000, Sedo probably got its commission and the buyers got what they wanted: the domain name. They paid a lot more than what they could have paid but they probably don't know that and never will.
They could probably claim they had some "term" that said that they can do whatever they want but that is just ridiculous when there is no such term for everyone and all other auctions.
Everyone wins here except the idiots that thought that this domain was going to be auctioned off and were waiting for a month now while the auction was active.
Everyone except for the people that think that the rules apply to everyone. Try cancelling a domain name auction at Sedo and see what happens.
Everyone except the domain name industry that sees 2 well known companies dive into the mud for $25k. The domaining industry that clearly demonstrates to the world that domain name auctions are NOT like any other auction.
At least I know that my instincts are correct. Well, it is not exactly instincts as what I think about these 2 companies is based on numerous facts over the years.
Shame on you Neustar and Sedo. Shame on all of us too… You know why people.
(Hat tip to @domainnamewire and @thedomains)