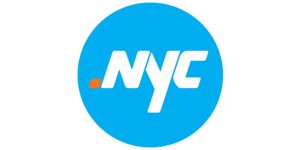 .NYC will have a travel and tourism related domain name auction in May.
The auction opens May 3, 1 PM ET  and closes May 10, 1 PM ET.
The auction features 25 domain names:
boattour.nyc
boutiquehotel.nyc
broadwaytickets.nyc
bustour.nyc
carrental.nyc
citytours.nyc
concierge.nyc
flights.nyc
getaways.nyc
guides.nyc
hotelguide.nyc
limos.nyc
lodging.nyc
museum.nyc
pedicabs.nyc
reservation.nyc
see.nyc
shows.nyc
showtickets.nyc
shuttle.nyc
sightsee.nyc
theaters.nyc
ticketbroker.nyc
tour.nyc
visiting.nyc
This is the 4th premium .nyc domain name auction held by .NYC, the city of New York and the .nyc registry Neustar. This 4th auction will be held at Sedo.
These are the results from the first 3 premium .nyc auctions:
I later found out that 5 of the domains that were supposedly sold in these 3 auctions were never paid for. The names included Fashion.nyc that had a $37,000 auction price and Rentals.nyc that had a $5,700 auction price.