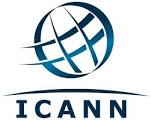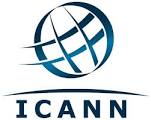 NEUSTAR requested from ICANN the release of all reserved country and territory names for .NEUSTAR.
I really don't get how ICANN works sometimes. They first decided to reserve all country names for all New gTLDs and now they are thinking of releasing them on a .brand. As soon as a request like this gets granted, all other New TLD registries will submit a similar request. So why were the country names reserved in the first place if ICANN's releases them now?
A Registry Services Evaluation Policy (RSEP) request was submitted by NeuStar, Inc. to allow the release of country and territory names for the .NEUSTAR top-level domain (TLD). As of 31 July 2014, Specification 13 has been granted for .NEUSTAR indicating that the TLD has .BRAND TLD provisions in place. The RSEP proposal was posted on the RSEP webpage for public information and can be found at: https://www.icann.org/en/system/files/files/neustar-country-territory-neustar-request-21aug14-en.pdf [PDF, 18 KB]
As required by the RSEP, ICANN has undertaken a preliminary determination on whether the RSEP proposal might raise significant competition, security or stability issues. ICANN's preliminary review (based on the information provided) did not identify any such issues.
Implementation of the proposal would require an amendment to the Exhibit A, Approved Services of the Registry Agreement, which is being posted for public comment to obtain community input. Currently, the .NEUSTAR Registry Agreement requires country and territory names contained in specific internationally recognized lists to be withheld from registration or allocated to the registry operator at all levels. The proposed Amendment would allow the registration of country and territory names at all levels in the .NEUSTAR TLD.
ICANN has opened a comment period about this issue that can be found here.