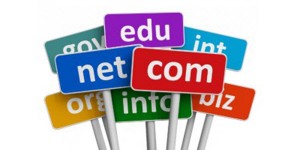 This is a domain name story that almost never happens. Or is it?
So the story starts with this domain name that was coming up for renewal. It was a New gTLD domain: Hollywood.Agency.
The domain had a $72 renewal price. While I was thinking to renew it or not I thought of visiting the .com to see how it was used or if it was for sale. (This is one of the 10 things I do when renewing my domains.)
It turned out the domain HollywoodAgency.com was parked with Afternic with a BIN price of $495. So I decided to buy it. My principle is to negotiate 99% of the times, so I did. I negotiated the price down to $365!
I think that a domain like this would have sold for $1k-$2k in an expired auction easily.
This purchase was a no-brainer for me. Price of the .com was just $365 that was exactly 5 years of renewals of the New gTLD.
So I made the purchase in mid March. A month and a half later I got an email with an offer from the Domain Buy service of GoDaddy.
Me and the buyer got into negotiations (that were slowed down by the poorly designed GoDaddy system) and about a week later we agreed to a $8,000 price. The buyer paid $9,600 including the GoDaddy fees.
I can only imagine what the previous owner would think if he/she read this post.
But you may want to look at this sale from the point of my buyer too. They missed the $495 BIN price by a month and half. They ended up paying about $10k for the domain.
Of course some will even say that I sold too low but it was so fast that I was somewhat surprised.
But the point is that you should look for deals everywhere you can. And yes there are some cheap domains for sale in the aftermarket.