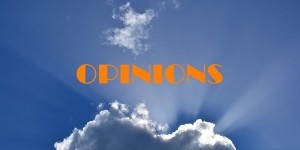 These are the 10 things I examine when deciding what domain names to renew and what domain names to drop.
I am always reevaluating at renewal time and dropping domain names. This takes time but it also saves a lot of money. It also helps you to stay in touch with your portfolio, which can be really hard if you have hundreds or thousands of domains, to spot new domain registration trends and to see what domains are being sold and developed.
Here are the 10 things I look for before deciding what domains to renew:
The renewal price (This only applies to New gTLDs and some ccTLDs.)
What domains are taken in other extensions (including plural/singular if applicable, hyphenated domains, etc.). I look at .com, .net, .biz, .info, .us, .co and some major ccTLDs like .co.uk, .de depending on the nature and language of the name.
I examine if domains in the other extensions are developed or all are simply owned by domainers.
I google the term and see it it used by a lot of companies.
I also look if many companies are advertising on google for that term.
I examine the traffic and revenue of the domain for as many years as I can to spot any trends.
I search to see how many inquiries I have received and the offers I have received. Sometimes you can have a single inquiry with a 5-figure offer or 10s of inquiries but all for only $10.
I look at past sales at various websites. (including Sold.Domains for New gTLDs) Recent sales are a lot more relevant.
I look if the .com is for sale and how much it is being sold for. e.g. If the .com is for sale for $2,000 for years then no one will pay $1,500 for the New gTLD.
I simply trust my gut. I have enough experience with inquiries and sales to understand if someone would ever want to buy a domain name.
Depending on the domain I may choose to look at other things like the Google Adwords keyword planner, google trends, etc.
To tell you the truth I hardly ever drop a .com unless maybe if it is some outdated technology (see here), or it is a bad misspell or a TM name I registered by accident or by pure ignorance. For example I recently learned the difference between a muppet and a puppet. 🙂
Most of the these can also be used to evaluate a domain name when you have an inquiry or looking to put a Buy It Now (BIN) price on it.
You can see my latest renewal/drop report for the months of January and February here.