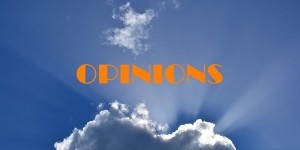 I don't usually drop any .com domain names unless there is a good reason to do it. Whether that is a legal reason, a registration mistake (registering a typo), some domains with specific lifespan (e.g. elections2010.net, not my domain) or maybe a domain name registered for a new trend that never caught on.
This time I am dropping a domain name because of some bad domain name news (but for my domain!) that involves a country killing one of the most successful and used inventions: the FM radio!
My domain name is of course NorwayFM.com and is already expired and will drop soon. I have had it for years (while there was still FM radio in Norway!) but it is time to let go.
Norway announced back in 2015 that it will switch off analogue service in January 2017 and is the first country in the world to do so.
The UK had planned to switch off its own FM service by 2018 but the plans were later shelved following objections from commercial radio stations. Now the switch will happen sometime after 2020.
In the US, around 85% of American adults still listen to AM/FM stations.
Norways's decision was driven by rise in popularity of digital and internet radio. It says it will save £17 million a year by the switch to a purely digital service.
Today is the day that Norway says goodbye to FM radio. Other countries are expected to follow as numbers of FM listeners drop.