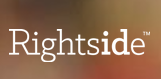 Rightside has bought the .NEWS domain name extension, to be released later this year.
"The .NEWS extension will offer media outlets, journalists, radio and television personalities, and online news aggregators the opportunity to distinguish themselves with short, relevant, and memorable web addresses."
"A .NEWS domain name, such as healthcare.news or tech.news, enables an outlet to identify itself as a source of current events, trends, and information. Businesses who regularly share updates about themselves with customers and investors can use the .NEWS domain to convey the informational nature of their "in the news" web pages. For the end-consumers of news, a URL ending in .NEWS will immediately indicate the type of content they can expect to find when clicking through to a site."
"Virtually every media market in North America has multiple radio, TV, print, and online news outlets whose names end in the word "news," offering perfect-match naming scenarios such as WJME.news, as well as the opportunity to create blogs with specific, memorable names such as Sacramento.news."
Rightside CEO Taryn Naidu said, "Our acquisition of .NEWS is an exciting opportunity for businesses and news outlets of all sizes to establish themselves as dedicated, reliable sources of current information that is important to their readers and viewers. In today's 24-hour news cycle, it's more important than ever for outlets to offer their readers a recognizable, easy-to-remember online destination."
Rightside plans to launch .NEWS in 2015, along with a number of other TLDs from its growing portfolio, including .VIDEO, slated for launch in spring of this year.