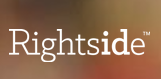 Rightside Group, Ltd. (Nasdaq:NAME) announced today it will launch 11 additional Top Level Domains (TLDs) by the end of 2014, bringing its in-market portfolio to 28.
"The diverse group of TLDs is expected to appeal to individuals looking to express their interests and personalities online, as well as businesses and entrepreneurs seeking web addresses that are both more memorable and relevant for their customers."
Next week, members of the armed forces, as well as military families, supporters, and veterans, can begin registering .ARMY, .NAVY, .AIRFORCE, and .VET web addresses.
Launch activities will include a home-page promotion with registrar partner GoDaddy on Veterans Day, as well as a salute to U.S. veterans through a donation in support of Team Rubicon, a group of military veterans that partner with first responders to provide disaster relief. The domains become widely available on October 22.
"Among the new TLDs geared toward professionals and businesses, .MORTGAGE and .MARKET will become available on November 5, with .ENGINEER following on November 19. The new domains are expected to be well-received in the coming weeks as mortgage brokers, markets of all types and sizes, and professional associations discover and adopt these new alternatives to web addresses ending in legacy extensions such as .COM."
Wayne MacLaurin, Rightside's Chief Technology Officer, plans to have the company's engineering team use the new .ENGINEER extension for email correspondence. "Once the .ENGINEER domain is available, all the engineers on our team will have email addresses ending in @rightside.engineer, which will identify them as engineering professionals when they're corresponding with colleagues, external partners, and within the tech community," MacLaurin said. "Engineers take great pride in their profession, and I expect the .ENGINEER extension to catch on with civil, electrical, mechanical, software, and many other kinds of engineers in addition to those in the technology field."
"On December 10, the company will unveil .SOFTWARE, expected to be popular across the software developer and tech-startup communities, and .AUCTION, which will be useful to people, businesses, and charities wishing to help people find their auction-related websites, social feeds, and eBay profiles.
The launch of .DENTIST on December 24 will usher in the ability for dental professionals to move beyond the scarcity of web domains available with legacy extensions. Instead of relying on long, hard-to-remember web addresses, dentists will be able to connect with prospective and current patients using relevant and memorable web addresses featuring their locations and/or names, such as www.Aspen.dentist, www.orthodontic.dentist, or www.davidsmith.dentist. These new TLDs offer the most memorable, relevant, and cost-effective way to improve visibility with new and existing patients at every point of contact – through online and offline ads, web and search traffic, signage, emails, and business cards.
Also launching on Christmas Eve, .REHAB will become available for clinics and professionals engaged in a variety of rehabilitation services, from physical rehab to substance-abuse treatment.
Rightside's user-friendly consumer site name.com makes getting a new web or email address a simple process, one that is connecting individuals and businesses with relevant, memorable domains for themselves and their companies."