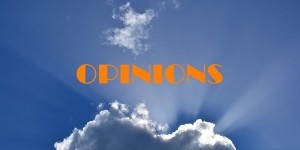 This is the review of the my domain name renewals and drops in the months of January and February 2017.
I don't liquidate my domains by selling them for $5 or $10. That takes too much time for me that simply it is not worth my time. I just drop them. But that is just me.
I had about 1,000 domains in many different extensions expiring in the months January and February.
DROPS
I had 37 New gTLD domains expiring for a total renewal cost of $1,824. Most of my New gTLDs are in Donuts extensions.
I decided to drop 25 of them that had a $1,144 cost. The average renewal price of the dropped domains was about $46.
I only had 3 domains costing over $40 but all 3 were at $220 per year:
o.gallery
x.gallery
buy.guru
I am not only dropping New gTLDs. I also dropped 4 .com, 1 .info, 1 .biz and 1 of my very few remaining .xxx. I have decided to get out of .xxx domains.
RENEWALS
I renewed 12 of my New gTLDs for a total of $680. The average renewal price was about $56 so you see that is not always about price but it is a combination of price and quality.
I renewed domains such as:
e.estate
health.directory
law.directory
website.directory
movie.world
There are 4 domains out of 12 with a renewal price of over $40. One is $220 per year, 2 are $109 per year and e.estate is $72,60 per year.
My average on the 550+ New gTLDs I had at the end of 2016 was at about $40. I see this average coming down to about $35-$36 when 2017 is over even though this was not the case with this first report.
I renewed about 950 domains in .com, .net, .org, .info, .biz and .us in these 2 months. So the percentage of dropped domains in these extensions is very low compared to the New gTLD percentage. Here are a few examples of what I renewed:
intimidation.com
3Dmuseum.com
2tv.com
d-d.com
casting.info
standup.info
xsg.org
conquest.org
DISCUSSION
Please keep in mind that these renewals and drops were decided before the Uniregistry wholesale price increase and the Uniregistry retail price increase. Not that this will change much about my New gTLD strategy except maybe it will make me drop more of the (very few) domains in the Uniregitry extensions that I have. I am just telling you this to not think that Frank's decisions affected my decisions. I had done this review in December. Just like I have already decided on the March and April drops and renewals.
(If you want to read more about my New gTLD investment you can read here and here.)
This is not something new. I am always reevaluating and dropping domain names. I had decided to cut down on my New gTLD renewals and I should have done it last year. But last year I was very busy making money selling to the Chinese! I didn't have time to do proper reevaluation. This takes time but also it also saves a lot of money.
But New gTLDs were fresh out of the market and I did some mistakes. The most important mistake was buying domains in extensions that people don't want to pay any money for (like .photos or .gallery) or buying domains that weren't taken in many other extensions.
The other mistake I did was buying a lot of domains where the .com equivalent was for sale at a very low price. No one will pay $1,500 (and have a $40 renewal) if the .com costs just $2,000.