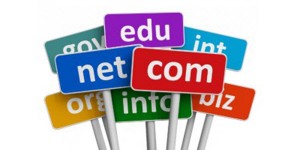 US bancrupty court approved yesterday the sale of the domain names Vanity.com and Vanity.net and the Vanity.com trademark for the sum of $340,000 after an auction:"Debtor is authorized to sell, transfer, and convey the Domain Name Assets to the Domain Name Purchaser for the sum of $340,000."
The winning bidder and new owner of these assets is Westerdal Corp., Inc., a Jay Westerdal company. Jay Westerdal  operates the .Realty, .Observer, .Feedback new gtld registries. Jay was the founder and CEO of DomainTools.com.
For over fifty years, Vanity provided fashion conscious young women a wide variety of clothing, intimate apparel, tops, footwear and denim through its stores and ecommerce websites.
Vanity is currently operating as a debtor-in-possession under Chapter 11 in the United States Bankruptcy Court for the District of North Dakota. Vanity Shop of Grand Forks, Inc. is selling its intellectual property assets in a chapter 11 auction.
The auction opened with a stalking horse bid from Media Options S.A. for the Vanity.com and Vanity.net domain names for $100,000.  The minimum overbid amount for the domain names was $115,000.
According to Hilco Streambank EVP, David Peress, "The Vanity® brand can be leveraged across a broad range of categories.  In addition, the Vanity.com URL is a valuable premium domain name with application in multiple categories including entertainment, media, furniture, and vanity phone numbers, among others."
The Debtor is now authorized to pay the Stalking Horse Bidder (Media Options SA) a Break-Up Fee of $5,000 and return of its deposit of $10,000.