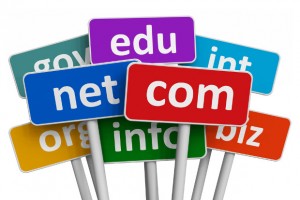 The winning bidder of the iWire.com domain name is trying to sell the domain name before paying for it. The "buyer" won the domain in a Snapnames auction on the 19th of October for $7,777.
The domain is still showing as "Payment Pending" at Snapnames so the bidder has not yet send payment to snapnames. I know that it sometimes takes time to send the wire transfer that is required but I have a feeling that the funds will never reach snapnames.
So I got an email today, the 1st of November, with the subject "Re: electricalwire.com". I know that a lot of spammers are using this method to sell their domains. They put a "re:" on the subject along with a domain name that you own. You open it thinking it is an inquiry for one of your domains only to find that there is someone selling his/her domain names. I sometimes open them to see what spammers are selling and what is their selling pitch.
This is the email I got today from Arun Davis and indianamango@gmail.com:
Hi

Hope you are doing well.

An exact match domain name is an essential part of doing business. I happen to notice a strong domain name you have.

I'd like to know if you would be interested in acquiring the domain name iWire.com

 

A great name like this can pay for itself many times over.

Good two word domain names are rare. iWire is among approximately 302 related names available for the world to share.

In today's competitive market, a name like this could be a very useful tool to have, from marketing and strategic point of view.

Please let me know if you are interested.

With Best Regards

Nick Halden

*Great opportunities come at a cost
I think that this is best part of the pitch: "*Great opportunities come at a cost".
The winning bidder's Snapnames alias is "farzidaku" and he only made 2 bids. One for $7,166 and the one for $7,777 that was the winning bid. The loosing bidder was gn970. Michael Berkens also made a bid for $4,999. I would like to know what he thinks about this auction now.
If you know any of the 2 (bogus?) names in the email, the email address or the snapnames alias please let me know. I did a quick search and I only found that he has participated in other snapnames auctions but didn't find a domain he has bought.
I replied to the email and asked what the price is. I doubt that I am going to hear back. Usually these deadbeats are very lazy.
These are the same people that will send similar emails while a domain is in auction. They are trying to get an offer before they actually bid on a domain so they are sure they are going to sell it. I have received many such emails and on a few I was already in the auction. So I didn't know who I was bidding against and if anyone had already sold the domain and was driving the price up because of this.