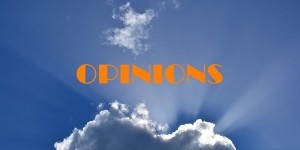 I got a reply from an interested buyer of one of my domain names saying that the price I quoted was ridiculous.
Is the quoted domain name price really ridiculous? How does the buyer know?
Does he/she know more than the domain name owner? Unless the buyer is working with domain names everyday then no.
And even if you have experience in the domain name business then you don't know enough about a certain domain name. I recently refused to comment on an offer a fellow domainer received because I simply didn't have enough data to do so.
So you think the price is ridiculous? Ridiculous compared to what?
Are you comparing a domain name registered in 1997 with a free to register domain name at GoDaddy?
Is the price ridiculous compared to your budget? To what you want to use it for?
Anyway here are 5 tips to potential buyers:
Domain names don't cost $10. Period. That is the renewal rate, if you have a .com, .org, .info and a few other extensions. These days some new extensions are renewed for $50, $200 or even $3,000 or more per year. An simple escrow transaction that protects the seller and the buyer in an acquisition has a cost of several hundred dollars up to thousands depending on the domain price. Add to that wire transfer fees, currency conversion and other related expenses and you get idea of a domain name transaction cost.
Learn how much pre-owned domain names are selling for. Google it. People research socks before buying them yet they don't research domain names. Google it before wasting people's time.
If you want a domain name for your butterfly collection and have $10 buy a free domain name. Don't go around bothering the owner of butterfly.com. You wouldn't like people knocking on your door offering you $100 for your home, would you?
Domain name owners don't really care if you want to create a website for a personal blog or for a school project. They have a set price that is suitable for a company and will not adjust it because of you. They won't sell their $50,000 domain name to you for $25. They are not charity.
You don't know more about the domain name and the domain name owner's business. Don't think that you do.
Do you know how much revenue the domain name you want to buy is making for the owner just sitting there? No? Do you know how much the owner paid for it? Most often than not the owner has paid 4, 5 or even 6 figures to purchase it. Actually it doesn't really matter what a domain was bought for but its value is today. You can't expect to buy a domain registered in 1994 for $30 just because that is the price the owner paid. Sorry but your uneducated feeling/guess/hunch or however you came up with an arbitrary price that feels "right" to you has noting to do with real value, reality, past comparable domain name sales and business potential.
I inquired about a 1 word .com last week and the owner told me he had paid more than what I was offering him which was $15,000. I searched online and found out that he had paid $60k in an auction in 2006! That shows that I even someone that works with domain names daily for the past 15 years can't know everything and I certainly don't know more than a domain name owner.