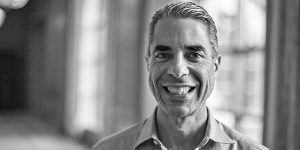 The new crowd appraisal platform by Mike Mann will be called AccurateAppraisals.com. But don't visit the website as there is nothing there yet.
Mike Mann shared a few more details this week on Facebook and Twitter about his new appraisal company and he is happy not to have found any legitimate competitors online.
Mike is also looking for domain appraisers that want to participate and make money. Mike has said previously that he wants 4 appraisers doing each domain name appraisal.
Mike Mann has big plans for the crowd appraisal platform and wants to eventually expand to real estate after domain names.
Here are some of the tweets and posts this past week by Mike Mann:
"Top domain appraisers will be on our crowd appraisal platform http://AccurateAppraisals.com"
"Contact me if you or a friend are a world class domain appraiser and want $$$$$"
"We'd like to expand crowd appraisal platform to physical real estate after virtual."
"Crowd appraiser platform means software that uses a group of appraisers to help develop a price instead of one. We only want the worlds most qualified people. Its not a training program."
"Crowd domain appraisal platform coming along; ready to make top appraisers wealthy."
"I'm excited to see there are no legitimate domain appraisal companies as I Google it"
"There's about to be a great domain appraisal company using averages from top experts"
"Newco called http://AccurateAppraisals.com  will start with domains, then do other assets."
UPDATE:
Mike talked a bit more on this platform on Facebook after this article was posted. The new website is coming in a couple of weeks:
"I'm honored to welcome the world's best domainers to our new crowd appraisal platform called AccurateAppraisals.com. The top dudes are pre-approved, but every contender will be given a simple test to get in the system. If approved, the job is to study a customer domain and all accessible information and data; and then choose the optimal fair price from the drop down menu; they get $15 per appraisal each; 3 appraisals will be done for every customer domain to get it right; the average appraised value will be all customer sees. Tyvmi."
" We will charge $88 per domain appraisal; and to get on the fabulous DomainMarket.com brokerage and marketplace it will have to be .Com, appraise over $10,000 at AccurateAppraisals.com, and resolve DNS to our high yield landing pages with all our ecommerce hooks."
Here are a few more articles on the upcoming Mike Mann and DomainMarket.com appraisal system:
Mike Mann plans to allow people to sell domains on DomainMarket.com
The new Mike Mann premium domain brokerage (more details)
DomainMarket.com new domain brokerage and appraisals
Mike Mann's domain appraisal/brokerage: Some good and bad news!
Mike Mann's crowdpricing domain appraisal system will have 4 appraisers