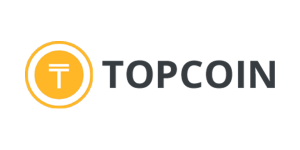 This is one of the days that I read some news that I am not even that interested in only to read something that makes me go: "You have to be kidding me!".
So I read today on Domain Name Wire that Topcoin plans ICO with goal of being loyalty program for digital goods. I was reading it casually when I read this:
"The company, with .build founder George Minardos as CEO, is planning its ICO and will use much of the proceeds to build out Topcoin as an easy-to-use loyalty program for digital goods."
What?
George Minardos CEO of Topcoin?
The same George Minardos whose company Plan Bee, LLC, the .build registry, a trademark from Switzerland (that got using fake evidence or no evidence at all) to register domain names in the New gTLD sunrise phase?
The same George Minardos whose company Plan Bee, LLC, the .build registry, a California company and part of the Minardos Group and one third of the group that consists of "What Box Holdings", "Plan Bee LLC" and "Thomas A. Brackey II" that has managed to register more than 300 premium generic domain names before anyone else in 2014? How? Using "fake" trademarks in Sunrise!
These are 3 different entities but all use the same Beverly Hills address so I then assumed that the same people were behind all 3 trademark holders. The 2 companies and this Thomas A. Brackey II. And I was right. I then learned that Thomas (Tom) Brackey was the co-founder of .build. What Box? Holdings was also backer for .luxury.
Please read this article that has 47 comments: "Fake Trademarks Stealing Generic Domains In New gTLD Sunrises".
You can also read a few more articles at Domain Name Wire about Thomas (Tom) Brackey partner of George Minardos: here, here and here.
I don't even know how Topcoin is going to be used and what their ICO is going to about and frankly I don't care.
All I care is that people are warned about the upcoming Topcoin ICO and the current Topcoin CEO, George Minardos, before they invest any money. You have been warned.

.Build, founded by George Minardos, has 3,721 registered domain names about 3 and a hald years since it first launched. I guess my proposed boycott wasn't much needed. .Build is a failed New GTLD .Build also organized a totally failed auction at Namejet.
Topcoin was created in September 2014 by Josh Jones and Michael Blend.
.Build was one of the founding registries of Topcoin together with Uniregistry and Rightside (now acquired by Donuts).
I don't know much about the 2 Topcoin founders other than they have made a very bad choice of CEO and their short bio at Topcoin.com. The website doesn't mention George Minardos anywhere.
In addition to Topcoin, Michael Blend is co-founder and Director at OpenMail, an email data & analytics platform. Previously, he was President/COO of Demand Media (NYSE: DMD). At Demand he oversaw eNom. Other companies in Michael's past include Hotkeys, an adtech company acquired by Demand, JDI Backup (acquired by NASDAQ: EIGI), and Jawbone, a leading consumer products company.
Josh is an open source software & alternative currency technologist. In addition to Topcoin, Josh is the founder of Bitcoin Builder. Previously, Josh was a board member of Inktank until its acquisition by RedHat. Prior to that, he was Co-Founder & Interim CEO of DreamHost. He also founded ePub Bud and is on the board of directors for Group B Strep International.
(It makes me wonder how a well respected domainer in the past and now New gTLD registry owner has managed to get involved in partnerships with the once top New gTLD registry .XYZ, the .sucks registry, Topcoin and who knows what else, has increased prices on New gTLDs, banned from major registrars, etc. Bad luck? I guess not.)